Our ITA Alumni Ambassadors are living in some of the world's greatest cities. We asked them to give us their tips and hacks for navigating the streets and getting from one place to another. From trains, motorbikes and chicken buses, our ITA Alumni Ambassadors have you covered to get you where you need to go! Here, our lady on the ground Sandra Wagner provides tips on how to nagivate your way around Changhua, Taiwan!
---
Here are my recommendations on the best ways to get around Changhua:


UBIKE (Bike Rental)
Sign up via the app first and link a credit card. First 30 minutes are free!

MRT - Train
Get an EASYCARD from any 7-11 or Family Mart and add money to it. It gets you on and off the trains. You can stand or sit on the floor. For a reserved seat, you can buy at the station or online and pick up with your passport or ARC card. The school will take your passport to process your visa so make sure you have a copy of it. You can buy your tickets here.

Scooter
They run around 8-10,000 NTD ($260+ USD). You can buy them from teachers that are leaving Taiwan at your school or online. Check the Taichung Swap Shop Facebook group page. It's the city closest to Changhua that has more of an expat community.
Take me back to the Alumni Ambassador Corner
---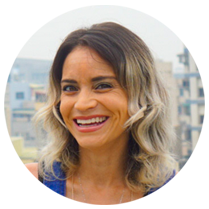 Sandra is a wanna be former child star who recently quit her job of sixteen years and sold all of her worldly possessions (OK maybe not all of them) to travel the world (aka) take amazing photos to post on Instagram. Sandra's advice for her past-self? "I would have studied abroad in college, and then left to teach abroad as soon as I finished. I could have been to so many countries by now if I had not lived in fear of the unknown!'

Related Resources: