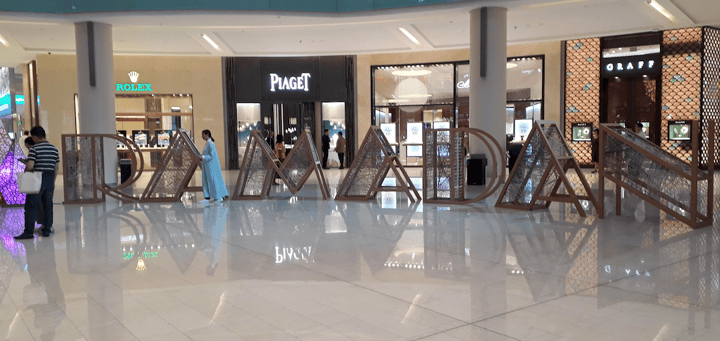 By Katie Ayers
In the US, we have a lot of one day holidays that nicely break up the school year. Memorial Day, Labor Day, Pulaski Day (if you're in Chicago) and Thanksgiving to name a few. These give you the sweet blessing of a 4 day (or less) work week. I'd say at least once per month in the US, you get a three day weekend. In the UAE last year from winter break to spring break we had 13 full weeks of school, it was incredibly long. This is not to say there are no holidays, there are - Prophet Muhammad's Birthday (and other Islamic celebrations), Happiness Day (not time off), National Day (think 4th of July combined with Christmas and Thanksgiving- I've written about this holiday before, you may get one day off), Flag Day (self explanatory-no time off) and the most important holiday is the holy month of Ramadan and Eid celebrations after Ramadan.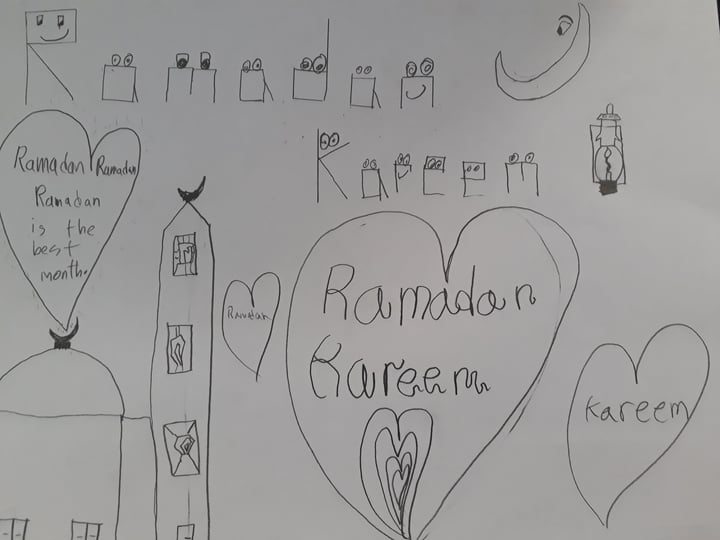 The holy month of Ramadan is all encompassing in the gulf region, it impacts everything. School attendance, working hours, social behaviors and expectations, sleep hours, business opening hours and everything in between. It's such an important holiday and necessary to understand if you are planning to teach in the UAE.
A little bit about Ramadan - Ramadan takes place on the 9th month of the Islamic Calendar, each year it is about 10 days earlier than the year before. One of the five pillars of Islam is observing Ramadan and it is therefore taken very seriously. During the month there is an increase in prayer, reading of the Quran and charity. Muslim's are actively working on self-discipline and following the message of Prophet Muhammad, peace be upon him.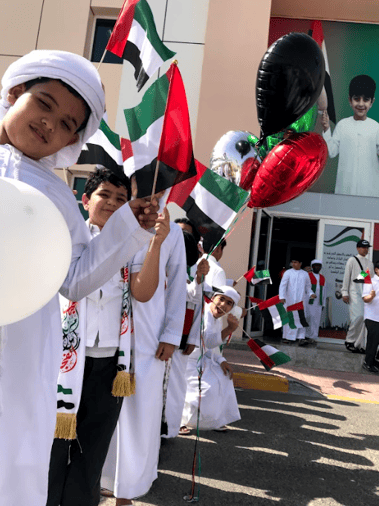 My Muslim students and friends fast from sun-up to sun-down everyday for 29-30 days. During this time, those who fast abstain from all consumption including food, water, gum and cigarettes until they break their fast at sundown. Iftar is the name of the meal eaten at sunset to break fasting. Most people break their fast by eating three dates (or an odd number), this is a tradition that follows Prophet Muhammad. Suhur is the meal that is eaten anytime before dawn and marks the beginning of prayers for the day.
Muslims also refrain from listening to any music and avoid any inappropriate language. Even those who are married avoid contact with the opposite sex until after breaking their fast for the day. Ramadan is really about cleansing, modesty and sacrifice while gaining an understanding of the hardships some suffer around the world.
This year I've been fasting on the weekdays along with my Muslim friends. I learned a lot about the holiday, and that it is, at its core, so much more than just fasting. Through conversations with my friends and listening to teachings, this is what I've gathered about the real meaning of Ramadan. It's about returning to a place of modesty. Our position and possessions in this world are temporary so a month of sacrificing the things we think we need offers a reality check of sorts. The holy month of Ramadan also encourages people to become more responsible. Through self discipline and becoming closer to their beliefs, Muslims are motivated to make healthier choices for how their life is conducted all year long. Including, breaking bad habits and forming a closer relationships with those around you, by sharing meals and quality time with the people you love. Finally, when fasting, you are able to get a feeling for the people who have to involuntarily fast everyday because they don't have access to food or water.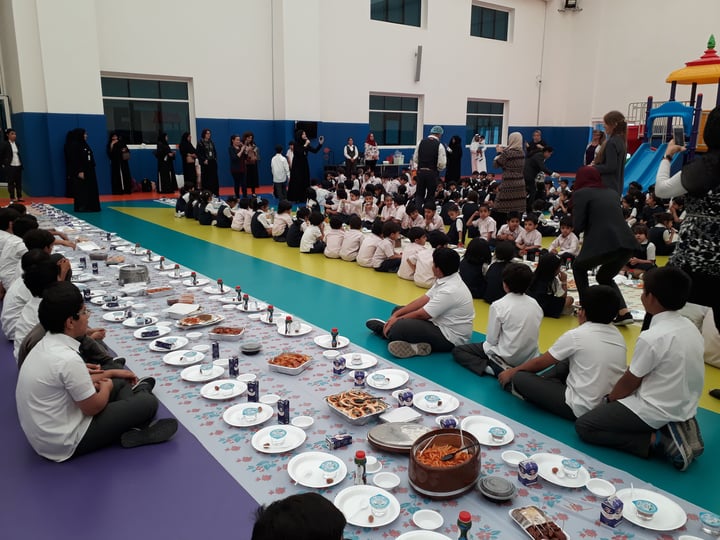 Maybe you're thinking, but I'm not Muslim, I don't fast, how does this impact me?
As a teacher it will impact you greatly. During the two years I have been in the UAE, Ramadan has been at the end of the year. This year Ramadan was from May 17-June 14 or 15 (I'm writing this before it's over), school is out for students this year on June 21. The year before Ramadan took us right up to the teacher end date. Ramadan means many things. Working hours for Ramadan are shorter, legally they cannot be longer than 6 hours. A lot of students will stop coming to school during Ramadan (this has been heightened due to its placement in the school year since I've arrived). Attendance drops due to fasting and the increase of activity at night.
Shortened school hours and attendance dropping, in a way it's like a gift after a long year of 5 day work weeks. However the reality is, Ramadan time means that standards, exams and educational concepts all have to be taught in a shorter period of time. For English language learners this also means there is going to be a large gap between the time students practice and use English.
Outside of school changes, Ramadan will also impact your life as an expat living in a Muslim culture. All of the "rules" or "objectives" I stated at the beginning about Ramadan, you are also obligated to follow (except within the comfort of your own home or designated areas in the community). This means, you cannot eat in public or drink water. You should not be chewing gum and you definitely cannot smoke. Your dress should meet modesty standards and you need to be very careful when driving.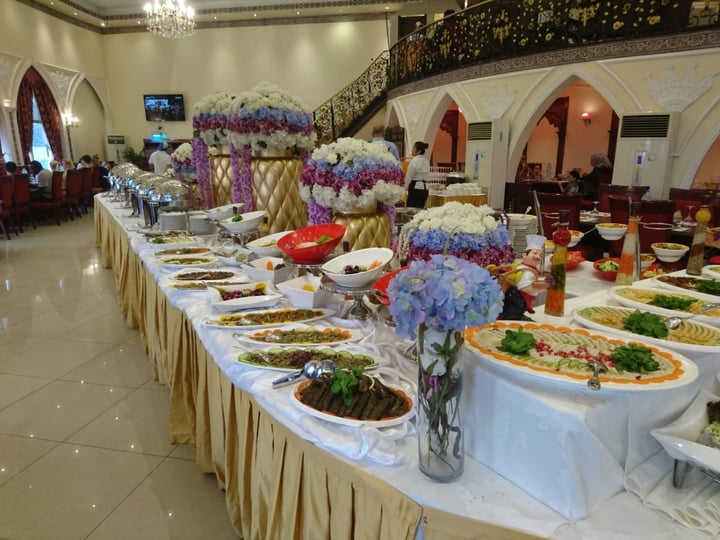 Ramadan is something to look forward to if you come to work in the UAE. Outside of how it changes your days (for the better) I also think it's a great time to really understand the people around you. If you live in the UAE, you are surrounded by Islam. You can choose to live separate from the traditions and practices, or you can immerse yourself and work to gain an understanding of the motivation of the people in the community you live in. Ramadan Kareem everyone.

A Chicago gal at heart and one of ITA's Alumni Ambassadors, Katie gained the travel bug in high school when she took a trip to Rome. Since then she's been finding her way abroad whenever she can, two years ago she got that wish and she isn't turning back anytime soon!
---
Want to Learn More about Teaching English Abroad?
If you are excited about teaching English from either the comfort of your own home or anywhere in the world, contact us about TEFL certification options and get ready for a great adventure!
Related Resources: