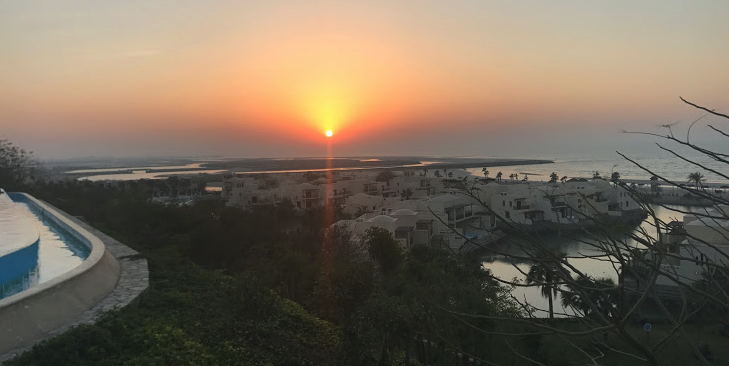 By Katie Ayers
In 2016 I hopped onto a plane to the Middle East. I was so eager to embrace this adventure, this part of the world, Islam and in the meantime prove to everyone who doubted my safety, opportunities or sanity, wrong.
Two years later I've done more than just find new opportunities and embrace those around me. I've come to love the people here, to love the religion, the region, the desert, the jeans in 120 degree heat and all of the misunderstandings that come with life in the Gulf. My dreams and the events that brought me out here are now a part of who I am.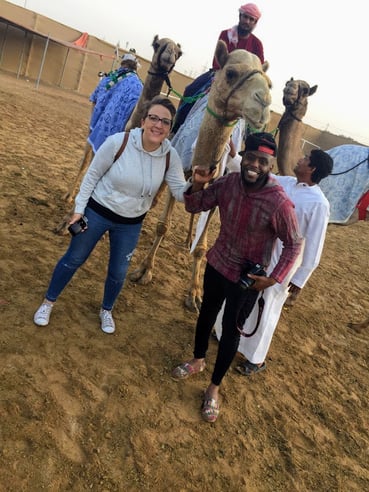 The opportunity to immerse myself in a culture that is so completely different than my own, and also one that is so misunderstood by my own culture has taught me a lot about myself. The things that I value from where I come from and those of my Muslim brothers and sisters that my own culture is so drastically missing.
Arabic people - Jordanians, Emiratis, Saudis, Syrians, Palestinians, Egyptians, you name it, are all incredibly different from one another and I'd never intentionally group them into a category. But, I've come to notice that they share an incredible amount of character qualities which are noticeably rooted in what they all share, Islam.
I hold close to my heart and admire how open and hospitable people in this area are of others. I have never felt discriminated against, looked down upon or questioned because of where I'm from or what I believe in. In fact my differences are thoroughly embraced by my Arabic acquaintances and friends. The conversations we can have because of our differences are valued and an essential part of life out here. I think of how these friends, if they came to visit me in the US, may be treated. They may be questioned, instead of embraced in America. They may be discriminated against or worse yet detained at immigration and not let into America. When my friends tell me they don't want to come to America, especially right now, I get it. Yet, I'm devastated that the culture I come from may not be as accepting as I once believed it to be. I think we could learn from Arabic people's ability to be hospitable and embrace everyone for who they are.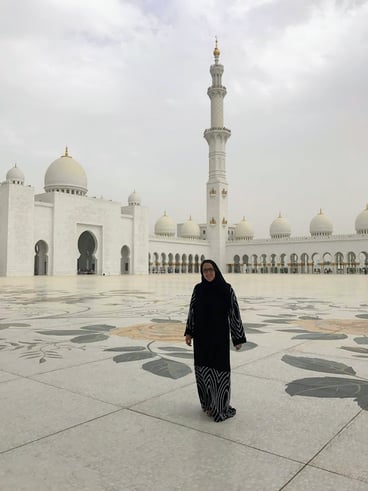 You'll find that everyone thoroughly enjoys their time together. They love to have a meal together, tell stories, play games and just in general form new memories together. The best part is anyone is welcome to join the festivities, and when you get invited to join, you go. You'll be treated like none less than family and saying "no" to any of their loving offers of food, support or anything in between is not an option. Sometimes I think about how exclusive I have been with who I surround myself with and now I try my best to invite people into my conversation and openly speak to everyone that passes.
That's the thing about moving somewhere else, it changes you. You realize what you thought you knew, what you thought was true, what you thought your future would look like, what you thought was important all change for better or for worse. I came out here to learn about a new land and culture and I've definitely been able to take parts of Arabic hospitality and at least attempt to apply it to my own life and relationships.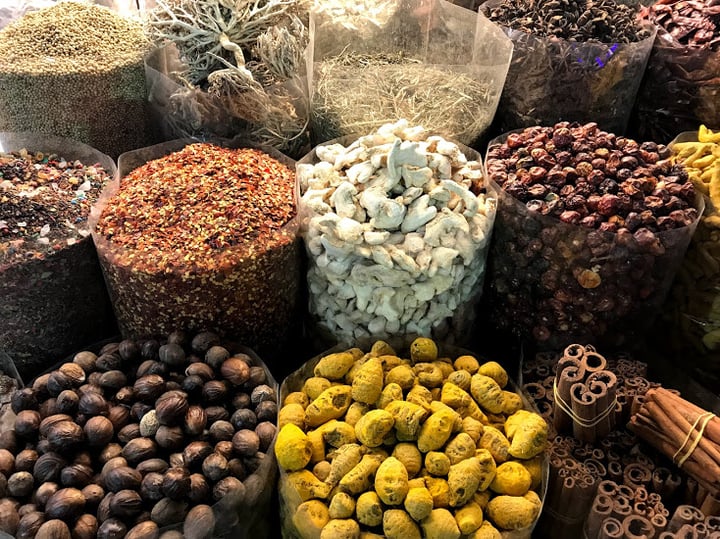 A Chicago gal at heart and one of ITA's Alumni Ambassadors, Katie gained the travel bug in high school when she took a trip to Rome. Since then she's been finding her way abroad whenever she can, two years ago she got that wish and she isn't turning back anytime soon!
---
Want to Learn More about Teaching English Abroad?
If you are excited about teaching English from either the comfort of your own home or anywhere in the world, contact us about TEFL certification options and get ready for a great adventure!
Related Resources: