ITA Alumni Ambassador, Megan Newnham, takes over the ITA Instagram Story to show us a day in her life living and teaching English in Prague, Czech Republic.
Here's a transcription of the video:

[Megan] (Speaks in foreign language) and good morning, ITA fans and followers. My name is Megan, some of you may know me from my first Instagram takeover. It has been awhile, so I am happy to be back and show you a little bit more of my life in Prague in the Czech Republic. So, it's actually a perfect time to come back onto ITA's Instagram because I just celebrated my one year Prague-iversary, and I'm so excited to be here for another year. So, you will get to see what I thought about my first year of teaching in the Czech Republic. So, my first school year just got done this week and last week I had classes on Mondays and Tuesdays, so depending on the holidays, they end in different days, and you may notice, I have some flowers here to prove it.

So in the Czech Republic, it's actually a tradition for students to bring their teachers gifts, flowers, candy, so this is the second time it's happened to me this year, and it has been awesome. So look forward to that if you're planning on teaching here.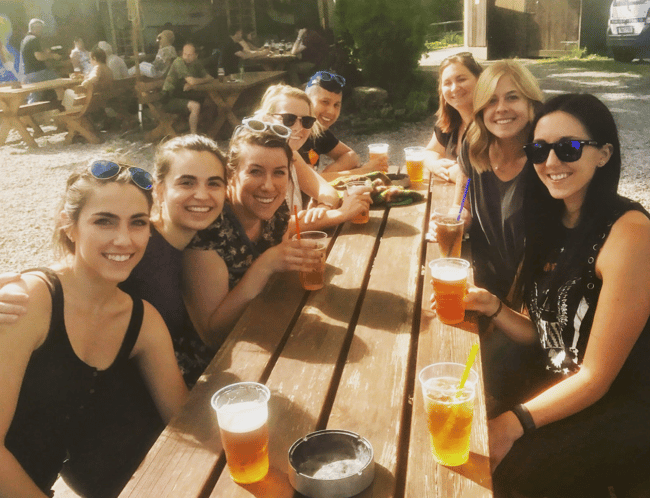 Speaking of different teaching jobs, I actually have a new job that I started in April, and will be continuing for the following school year. I learned, based on my wide wide wide variety of teaching, from young children, all the way up to C1-level adults, that I really prefer teaching children, so I teach at preschool now, which maybe you guys will get to see a little bit of today, but I have kept a couple of private students, as well, so I have two private students I will be teaching at the end of my day today. So this actually brings up something that I've had a lot of questions about over the past few months. There are so many job opportunities here in Prague and so many types of teaching. So definitely don't think that if you like one thing or one age or level of student, but you're having a hard time finding a job within that, that it won't be possible to find later on, and conversely, maybe you find yourself in a teaching position that maybe you thought would be good but isn't for you, you know that there will be plenty of opportunity elsewhere, because the demand for native speakers is very high here. Whether it's in a teaching position or in any other type of company, and I do have friends who transitioned out of teaching as well, from starting at a teaching career.

So there's plenty of options here in the Czech Republic. By now you're probably a little bit sick of hearing me talk, so feel free to shoot me a message or question into the DM box, and hopefully I'll answer the rest along the way, so hope you enjoy the ride. See ya!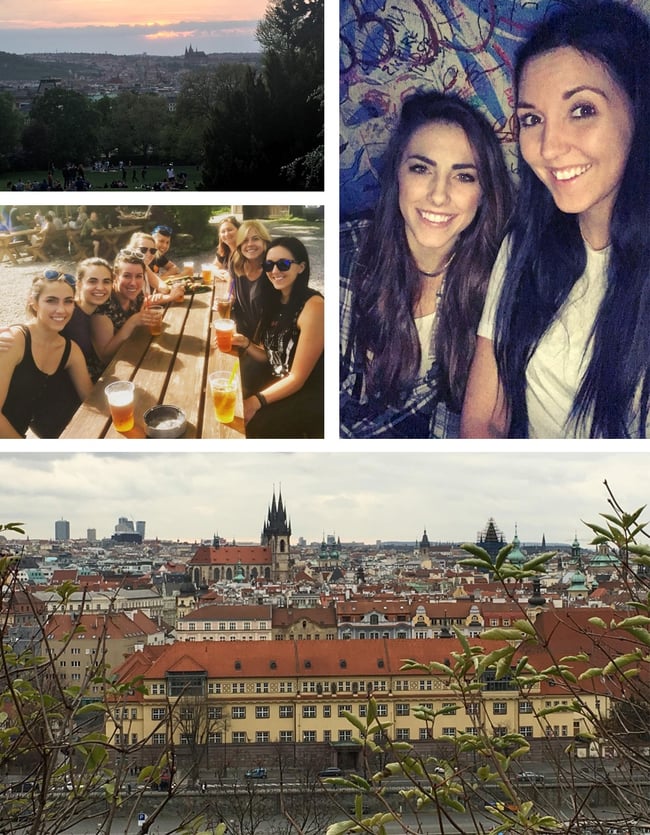 (peppy guitar music)

So I had a productive morning lesson planning, but as I work at 11, I am about to take the tram to preschool and I will be able to show you guys a little bit of my day. One quick note about the difference in teaching preschool is that lesson planning works a little bit differently. Typically, I plan a lesson theme based on curriculum provided to me by my school, and then I plan activities to do every day, versus one hour lesson. Luckily, for you and for them, today we are starting our new theme of fairy tales and heroes, so I have a little surprise for my students. So while I don't have a king, queen,
prince, or princess costume, I do have a dinosaur onesie which will double as a dragon onesie today. I've used it in several mythical creatures lessons with small children before, and they love it every time.

(upbeat pop music)

Alright, so I am off the tram now, and I'm gonna give you an opportunity to see a little bit of my walk to work. I live across town, but I like to get off the tram a little bit early so I can walk and you know, get some refreshing sunshine every day.

Here we have the Jewish cemetery, and you will see Franz Kafka's grave is actually inside. So I'm walking alongside the cemetery now, you'll see the cemetery walls, I'm actually close to the tram stop that is called (speaks in foreign language) which literally means "between cemeteries," and (speaks in foreign language) is the cemetery on the other side of the street behind me that we have.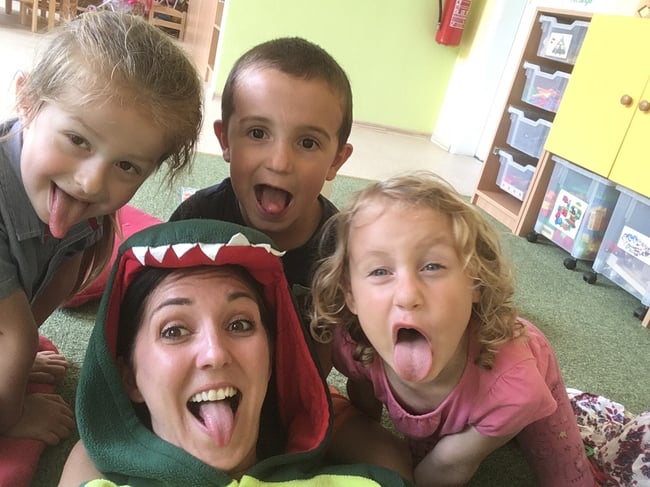 So one of my favorite things about working here is my walk to work Wednesday through Friday, I have walked about 15 minutes since you saw the cemeteries and now we're in a beautiful park.

(birds chirping)

Alright, we're about to head into work, I'm a little early, as per usual, but hopefully I can get some reactions of some of the kids to the dinosaur onesie later on today and show you a little bit of what teaching at preschool really looks like, bye. Alright time to meet some of my favorite students, let's go.

Hi Mia, how are you?

[Mira] Look a monkey!

[Megan] You are like a little tiny monkey.

How old are you?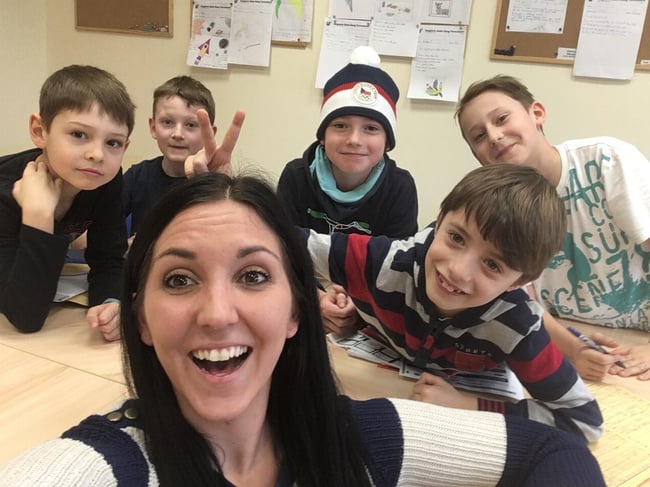 [Adam] I'm four!

[Megan] Four and four, and wait, what are your names?

[Adam] Four.

[Adam] Adam.

[Megan] Adam and Adam, both age four!

And here's the who, Adam do you know? Who's married to a king?

[Student] A queen!

[Megan] Is it for me?

[Boy] Yeah, me!

[Megan] What is it?

[Boy] Ice cream chocolate!

[Megan] Chocolate ice cream?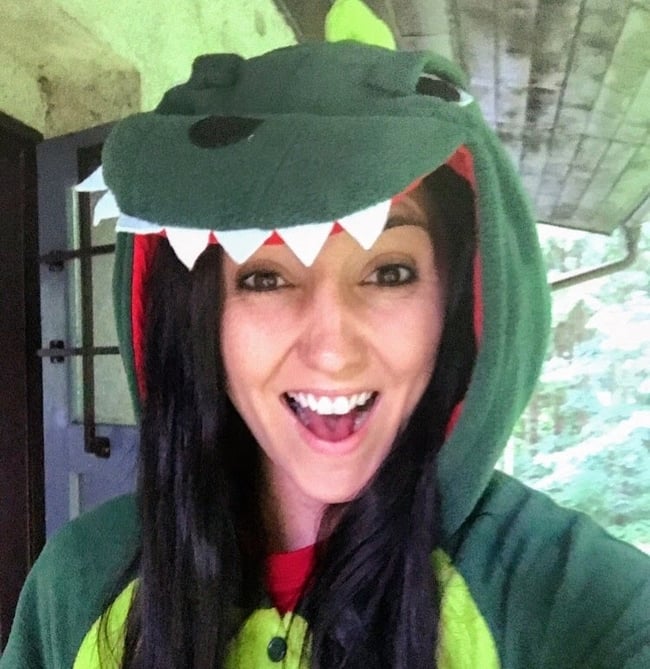 [Boy] Yeah!

[Megan] So I just got done teaching my last lesson of the day, sorry about my hair, but this is the real me in the summer so you guys get to see it, it is super hot outside in Prague lately, and this is going to be my hair.

To answer some more questions about my day, yes I did teach at preschool all day. I'm there three days a week, eight hours a day, but next school year I will be there five days a week, eight hours a day, and it sounds like a lot to some of you, but honestly I'm absolutely obsessed. I chose to teach preschool because I realized after teaching the boys that you guys saw on my last Instagram takeover, and teaching summer camps this summer, I actually really enjoy working with children and want to learn more about early childhood development, so here I am.

In my first Instagram takeover, I answered a lot of questions about how much you need to make in Prague, how much my bills are per month, my rent, all my costs of living, so if you weren't able to see that, go check it out on ITA's page.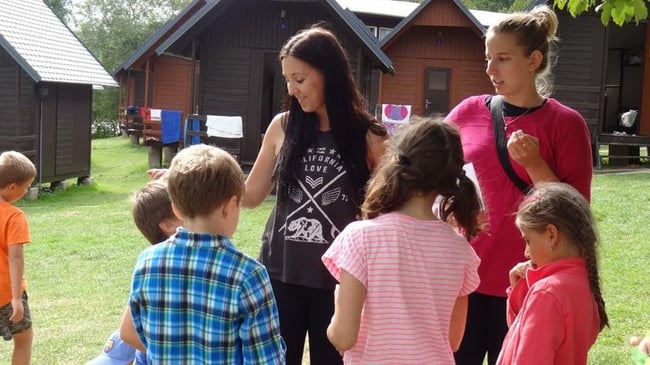 And lastly, I really hope you guys enjoyed hanging out with me today, I know I enjoyed showing you a different side of teaching than a lot of you might be used to, or might be expecting, or even wanting to do yourselves. So thanks for hanging out with me today, and if you do have more questions, feel free to hit me in the DM. You can also message me on my own page and feel free to follow along with my adventures in Prague @megaaanosaurusrex and thanks again for coming with me today to tour Prague. I really hope that you guys consider teaching abroad and realize it's much easier than it seems, I hope you consider using ITA for your TEFL certification and I hope you consider teaching preschool, because it is the most rewarding job I've ever had.



Learn more about Teaching English Abroad
Request a free brochure or call 1 (202) 640-2095 to speak with an expert advisor about all aspects of TEFL certification and teaching English abroad, including the hiring process, salaries, visas, TEFL class options, job placement assistance and more.
Related Articles: