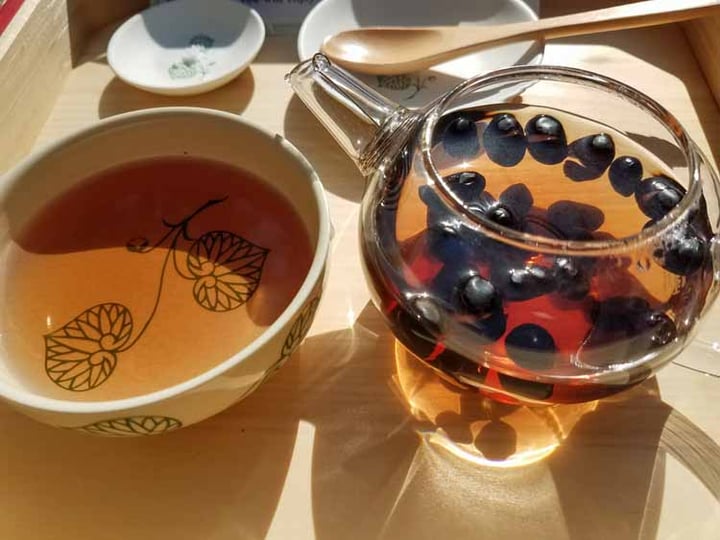 It is no secret that Suzhou is a city of intrigue and culinary delights. Yet, a lesser known fact is that there is also an assortment of beverages which serve as a hallmark of this renowned metropolis. Today, I will take you on a drink tour of Suzhou, China and hope to expose some of Suzhou's most infamous and beloved libations. These drinks span the history and development of Suzhou and represent cultural traditions and strength of community: two tenets of local culture which live on in the modern day.
Suzhou Tea Culture
In China, tea is an artform in of itself and plays a crucial role in the daily life of Chinese people. Whether at home, visiting the city or abroad, a Chinese national is more than likely to bring along his/her tea of choice. This can be attributed to the sacred place that tea has in a Chinese household. Here, tea is a symbol of longevity, family and tradition.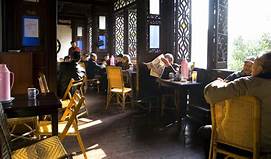 In this regard, Suzhou is no different. In small villages surrounding Suzhou, many locals rely on tea to make a living and maintain tea fields to support themselves and their families. These local farmers often invite guests to tour their farms and pick tea leaves to further supplement income. These individuals offer a unique experience to tourists and locals alike and often promote a special variety of tea native to Suzhou. This variety of tea is none other than biluochun.
Biluochun tea is known for its strong aroma, delicate taste and feathery appearance of its dried tea leaves. In Suzhou, biluochun tea signifies success and fortune and, in addition to serving as a staple beverage of daily life, it can also be used to celebrate engagements, the construction of a new house or success in studies. Ergo, it is often referred to as "rich tea" or "long life tea". To have a firsthand experience of biluochun, one can visit such villages and learn about tea culture, while supporting local farmers.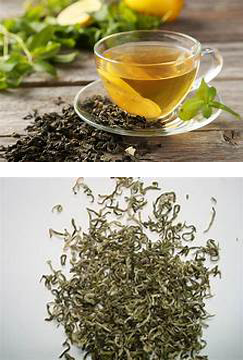 If visiting a tea farm is not your proverbial 'cup of tea', it is possible (and recommended) to venture into one of the thousands of tea houses which exist in Suzhou for to sample biluochun tea. In China, locals gather at tea houses to chat, socialize, and—you guessed it—to enjoy tea. Tea houses offer a unique and peaceful ambiance and give their guests a taste of tea fused with local tradition. At such establishments, one can enjoy tea from Suzhou and other provinces with top tea ware and good quality teas. Not all tea houses are created equal or are of the same caliber, but in most establishments, tea is often served with small snacks to accompany the tea and enhance its flavor.
Baijiu: Chinese White Spirit
Although not native to Suzhou, baijiu—Chinese white spirit—as an acclaimed alcoholic beverage of choice throughout China. Baijiu typically made by fermented sorghum, but can be made from other types of grain as well. It is known for its distinct aroma/flavor and is often described as "medicinal, ammonia and rice flavored". The texture has been likened to that of whiskey and, with an alcohol content of 40-60%, this beverage has a strong kick to it.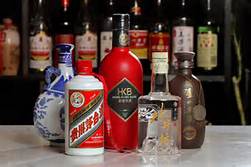 Not everyone can palette its strength or its flavor. However, in spite of these facts, baijiu is still enjoyed throughout China and is the alcohol of choice for many locals. An astounding 5 billion liters of baijiu were sold in 2016, making this white liqueur the "the most highly consumed alcohol in the world"
Western Beverages
As a foreigner in China, it's an incredible opportunity to sample local Chinese cuisine and beverages while abroad; however, at the same time, it is also nice to have something familiar and reminiscent of home once in a while. For this reason alone, it should be stated that—albeit more elusive or expensive at times—Western beverages can also be found in Suzhou. With the many coffee shops, convenient stores, supermarkets, and foreign food shops operating in Suzhou, it is possible to have a taste of home in the form of coffee, juices, energy drinks, lactose free drinks, adult beverages and so on. Western style bars, clubs and restaurants are also scattered throughout the city and provide for local diversity and a more international style drink menu.
Check out my Suzhou City Fact Sheet for more information on where to find Western drinks and products.
There you have it. Popular Suzhou drinks in a nutshell.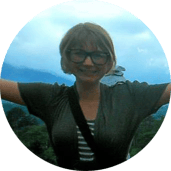 A Northeastern girl from Camden, Maine, Amanda never imagined her passion for languages and diplomacy would coalesce in a global journey of discovery. This ITA Alumni Ambassador is now embarking on her fourth year teaching ESL, and has found that the ESL classroom is a place to ultimately build a more peaceful and connected world.
---
Want to Learn More about Teaching English Abroad?
If you are excited about teaching English from either the comfort of your own home or anywhere in the world, contact us about TEFL certification options and get ready for a great adventure!
Related Resources: