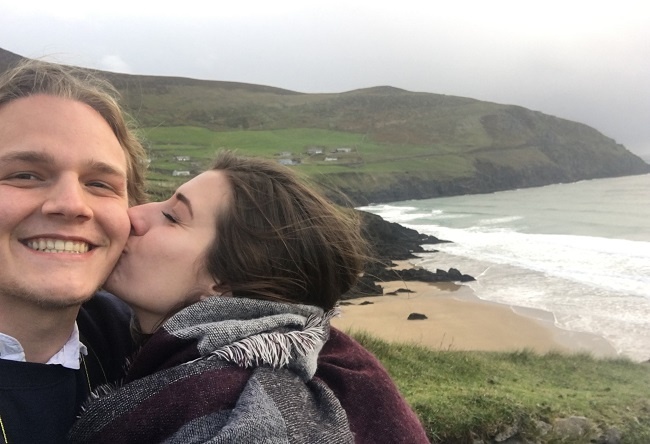 What is your citizenship?

United States

What city and state are you from?

Pocatello, ID

How old are you?

23

What is your education level and background?

Bachelor's degree

Have you traveled abroad in the past?

Studied abroad

If you have traveled abroad in the past, where have you been?
Ireland, UK, Germany, France, Poland, Italy, Jamaica, Dominican Republic, Cambodia, Canada, Thailand, China, Mexico, Greece, and Turkey
If you have studied abroad in the past, where did you study?

St. Hilda's College at Oxford and via my university in Athens, Greece.

What sparked your interest in going to teach English abroad?

My fiancee was planning on spending a year in Spain before we made our relationship official. I knew I didn't want to do a long-distance relationship, so we started looking into ways that I could come live in Spain with him. The answer that kept popping up again and again in our research was simple: earn a TEFL Certification and teach English.

What were some of your concerns before teaching abroad?

My main concern was my inability to teach legally. I was afraid of working on a tourist visa and overstaying the length of the 90-day visa because I knew that we wanted to continue to live in Europe while we both earned M.A.s and gained some valuable work experience. If I overstayed my visa, a basic penalty would be that I was banned from Schengen countries for two years. I also was concerned that, since I earned my TEFL Certification online, I was afraid of walking into a classroom in a foreign country without having taught a class before.

What did your friends and family think about you moving and teaching abroad?

I moved abroad with the newest and most important part of my family: my husband. Travel has always been an essential part of my life as an individual. I turned 18 on the Piazza del Campo in Siena, and I was never able to go another year without traveling at least once. Finding someone who shares those big, often expensive dreams was divine intervention. All the other loving and generous family and friends were incredibly supportive of our decision to move. "Of course you're going to live abroad," they all said. "We never expected anything different from either of you."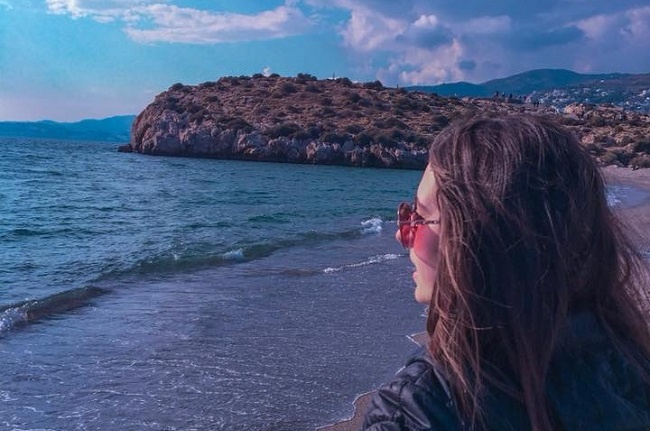 TEFL CLASS INFORMATION
Why did you decide to get TEFL certified and choose International TEFL Academy?

In all honesty, I chose International TEFL Academy because it was the first result on Google. I knew I wanted to get my certification online because, at the time, I had a chaotic work schedule. And I knew I needed a certification because my degree isn't anywhere near education. The closest I had ever come to teaching is was citizenship tutoring for refugees. International TEFL Academy answered all the questions I had, and they provided the exact course that I was looking for.
Which TEFL certification course did you take?

Online TEFL Course

How did you like the course?

I took online classes in high school and at university, and I've found that, across the board, online courses are easy to pass without much effort. It takes a motivated student to gain the same kind of knowledge from an online course as they would from an online course. I knew I wanted to learn and to absorb any information I could, so I spent my days pouring over my class material. My professor was incredibly responsive, and having videos to watch was a helpful way to make sure I was absorbing the text in the way it was intended.
Life gets in the way sometimes, and about halfway through my class, I needed an extension on an assignment. My professor recognized immediately that I was just looking for a little bit of help - we were working through our extensive visa process at the time - and gave me an extension with no penalty. Working with teachers who are, first and foremost, human beings, made all the difference between ITA and some other company. It made me feel valued as a student and as a customer.

How has your TEFL training helped you in your current teaching position?

There are aspects of my TEFL training that I have found helpful and others that I haven't used once, but it's important to put my experience into context. Though I thought my most helpful part of my training would be the development of lesson plans, the most useful part has actually been classroom management. I work at an immersive camp where my job is to lead students through all kind of activities, including traditional lessons, games, music class, sports, and so much more. The common thread between all of my classes is the ability to take and keep control of the classroom from the beginning to the end. Next year, I'll be teaching in a more formal, traditional classroom setting, and I believe some of the lesson-planning and information about learning styles will be more useful then

Which city and country did you decide to teach English in and why?

I decided to teach English in Spain in the city of Requena. I've been in Spain since October 2017, and we plan on staying here until July 7, 2019.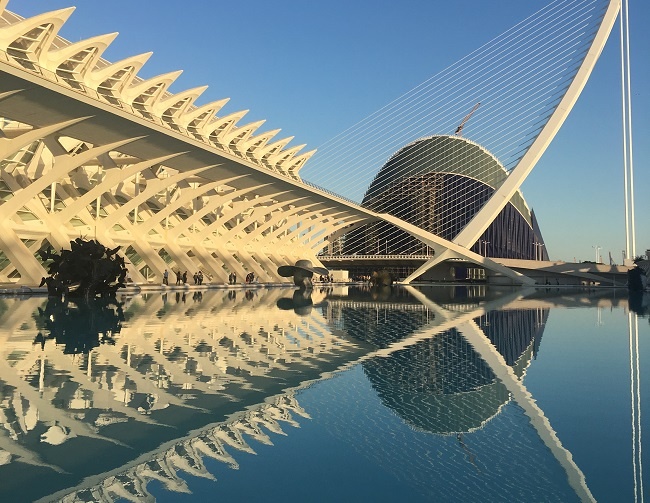 How long have you been in this country and how long do you plan to stay?

It was much more difficult to find a job than I anticipated. I didn't understand the full concept of "high unemployment" because at home, high unemployment never dramatically affected my ability to find a job. But here, Spanish citizens struggle for full employment, and I was asking places to hire me under the table. Out of the blue, my husband had a recruiter from a camp contact him about a teaching position. He wasn't available because of school, but I could do it. The camp didn't need much. No certifications were necessary. In fact, they never asked if I had ever even taught before. They needed a staff of dynamic people that were able to adapt and learn quickly and keep kids happy while giving them valuable English-speaking skills.

During which months does your school typically hire?

The camp hires on a rolling basis. They are always on the lookout for good teachers, but more positions are available in the summer months because the winter months mean fewer students.
Did you secure this position in advance of arriving?

No

How did you interview for this position?

Skype/phone interview

What kind of Visa did you enter on?

Student visa - spouse

Please explain the visa process that you went through.

The visa process was the longest, most extensive and frustrating experience I had ever attempted. It took a mountain of paperwork from three different states, two 30-hour, roundtrip drives to San Francisco, and a constant unease about the fact that Spain can deny visas for any reason or, alternatively, no reason. I wrote, in detail, about my visa experience on my website, and I would encourage anyone thinking about applying for a visa - especially if your consulate is in San Francisco - to take a look!

What are the qualifications that your school requires for teachers? Please check all that apply

My school requires only that you are a "good teacher" (the kids like you and you work well with others) and that you speak fluent English.

What is the best way to apply?

Email
Please include any application resources (website, email, etc.) or other information here:

The application process is simple. Ask for a job, and they'll give you a trial week (you'll still get paid). If you fit into campus culture, they'll ask to keep you on full-time. If not, you won't be asked to return.

Tell us about your English teaching job!

I work five days per week at a sleep-away camp for kids aged 10-16. I have to sleep at the camp, but they provide room and board. Technically, I work 8 hours a day for €10 ($11.50 USD) an hour, but I often end up working from 8:00am-11:00pm every day. The more weeks I teach, however, the easier it becomes and the less time I spend prepping for classes. The lesson plans are the same every week, and the more comfortable the teachers get with them, the less time is required to make sure they're being taught in a way that benefits the kids.

I live in Valencia, so bringing home €400 ($465 USD) a week is more than I need. We're able to save and live in our own apartment, but it's challenging not to be able to be with my husband during the weekdays. The school is very straightforward, and if you need time off, make sure campus knows in advance. It's a wonderful place to work and save money (because there's nowhere out there to spend money), and I've made lifelong friends through campus.

How did you find somewhere to live and what is it like? Do you have roommates?

We started looking for apartments when I arrived in October, and the process is ongoing. We spent a little over a month and a half living in a small, dark, interior apartment with 6 other people and one bathroom. Then we got lucky and scored a six-week housing sitting gig that allowed us to live for free. While doing that, we found one roommate in a house that we thought would be perfect, but after a few days there, we decided that what we really need is our own place. Living in Valencia is incredibly cheap, and with my job, we can afford a 1 or 2 bedroom apartment and still save money.

COUNTRY INFORMATION - FUN!


Please explain the cultural aspects, public transportation, nightlife, social activities, food, expat community, dating scene, travel opportunities, etc...

Moving to Spain was a completely different experience than what anticipated. In my naive mind, I assigned the same features to all European countries: beautiful, historic, catered to the tourism industry. But being a resident of somewhere is much different than living somewhere. First, getting anything remotely administrative completed - like exchanging your temporary visa for your green card - is almost impossible. Government buildings all close for the day at 2:00pm, and customer service is limited. That being said, Spain is unbelievably cheap. Besides transportation, which is fairly expensive, all of our food and living expenses is remarkably low compared to the United States.
I'm not sure about the dating scene, but I do know that Valencia is filled to the brim with European Erasmus students looking for friendships. Facebook is also a great place to develop a network of Expats of all different ages. It took a few months for us to learn these ins and outs of developing friendships, however. We mostly spent our first few months alone, wondering if this abroad experience was for us. Once we stopped trying, however, everything fell into place. We made one friend and suddenly we had a network of strong friendships. We started traveling in and around Spain because flights are so cheap. Moving abroad has come with a whole new set of challenges that I wasn't aware even existed, but I wouldn't change the experience for the world.


COUNTRY INFORMATION - MONEY
What are your monthly expenses?

Right now, we pay €245 ($285 USD) for our room, which includes all utilities. We are in the process of apartment hunting, and our budget is €550 ($635 USD) for a one or two bedroom apartment just outside of the city center with utilities included and lots of natural light. Our phone plan allows us unlimited texts, 100 minutes of calls, and 4GB of data for €15 ($17.50 USD) per month, and drinks at bars are usually only €2-3 ($2.25 - $3.50 USD). Glasses of wine and small cañas - small draft beers - range from €1-2.50 ($1.15 - $2.25 USD). Living expenses are incredibly cheap.

How would you describe your standard of living?

My standard of living isn't necessarily less than in the USA, but it is different. We are learning about energy efficiency and how wasteful we are in the United States with things like dryers (nobody uses them in Spain) and water heaters (you can turn them off when you aren't using them). Gas here is crazy expensive, but it lasts quite a bit longer. My living situation is not dramatically different, but I'm adopting new habits all the time that I'll carry with me into the future.

In your opinion, how much does someone need to earn in order to live comfortably?

Living expenses depend on where you live. Most Spaniards make between €800-1200 ($925 USD - $1390 USD) a month, but they also don't travel much at all. In Madrid or Barcelona, living expenses will likely be in this range as well. In Valencia, living expenses are much cheaper, and in Granada, living expenses are mid-range. To live comfortably, I would recommend bringing in about €1000 ($1160 USD) per month (outside of Madrid and Barcelona).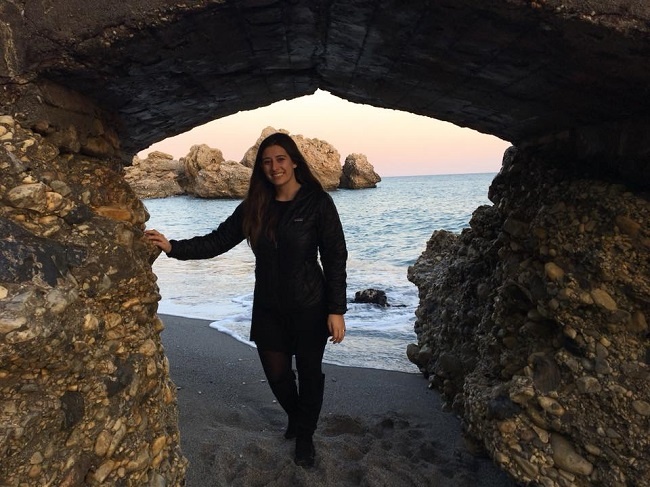 ADVICE FOR PROSPECTIVE ENGLISH TEACHERS
What advice would you give someone planning or considering teaching abroad? Would you recommend teaching in your country?

Be prepared to learn about patience, and learn how to walk a fine line when it comes to your salary. Know your worth as a teacher, but be ready to accept less in take home pay than you would in other countries. Spain is a wonderful, sunny, warm environment filled with kind people and affordable vegetables, but it comes with it's challenges. I would say be prepared for anything, and make sure your emergency fund is in place just in case you have trouble finding a job. Good luck, and stick with it!

For more on McKenzie's adventures, check out her blog!