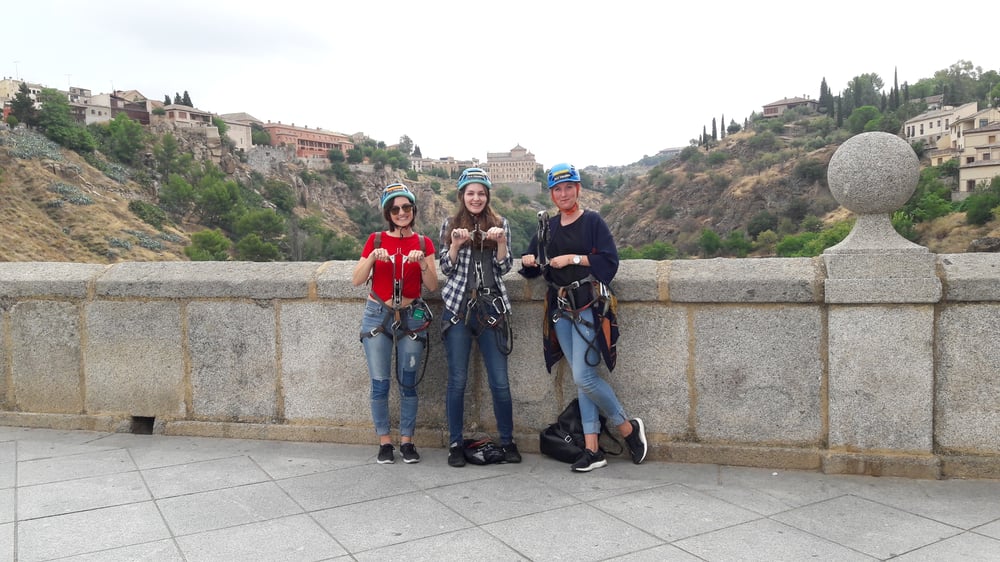 What is your citizenship?
United States
What city and state are you from?
Fredericksburg, VA, USA
How old are you?
24
What is your education level and background?
Bachelor's Degree.
Have you traveled abroad in the past?
Some international travel with friends, family, business, etc.
If you have traveled abroad in the past, where have you been?
UK, Ireland, and Italy!
What sparked your interest in going to teach English abroad?
I had a few colleagues and a roommate in college that put teaching abroad on my radar. For the longest time I wanted to live in another country and teaching English turned out to be one of the easiest ways of doing it.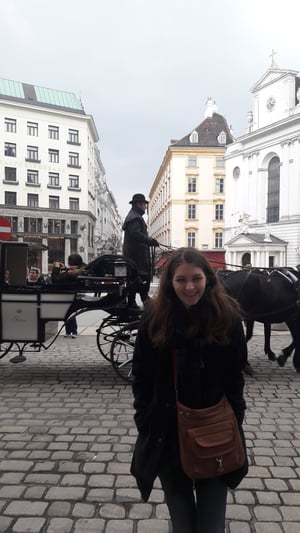 What were some of your concerns before teaching abroad?
My biggest concern was quite frankly being able to pull the whole thing off. I wasn't sure how good of a teacher I would be. The last thing that I wanted was to relocate to another country and realize soon after that I couldn't manage it.
What did your friends and family think about you moving and teaching abroad?
I received mixed reviews from friends and family. Most people were supportive and excited for me. I've always been an adventurous sort. For those that knew me really well, it came as no surprise. I had a few colleagues and friends comment on the bravery of making such a big life decision at 22 years old. In those moments of self-doubt I try to remember that.
TEFL CLASS INFORMATION
Why did you decide to get TEFL certified and choose International TEFL Academy?
I came across ITA through a simple internet search. I spent a lot of time looking through the wealth of materials to make an informed decision. The staff was incredibly attentive to my inquiries and reassured me when I had doubts. I could tell the organization truly cared about its teachers and wanted them to succeed.
Which TEFL certification course did you take?
The Online TEFL Certification.
How did you like the course?
The course set the groundwork for what makes a truly good teacher. It covered classroom management, error correction, incorporating technology into the class, developing your own lesson materials, and more. The grammar module was also a nice refresher. The practicum was a huge selling point for me. Anyone can read about being a teacher, but hours spent observing and teaching in a classroom allowed me to put together everything I learned throughout the course.
How has your TEFL training helped you in your current teaching position?
More than anything the training helped me become confident in my capabilities. I work primarily with kids online, so the young learners portion was incredibly useful. The course also taught me that being a good teacher involves making a mistake or two. It's not the end of the world if I can't answer every grammar question off the top of my head!
How long have you been in Spain and how long do you plan to stay?
I have been living in Madrid, Spain for a year and counting. I bought a one-way ticket to Europe and I'm hoping to never go back!
Why did you decide to teach English in this location?
I had never been to Spain prior to moving here, so everything was new to me. I knew some Spanish through my education in the US. Spain also has a healthy market for English teachers. Even if you only teach private lessons, there is plenty of demand. Madrid is centrally located and as the capital it has more opportunities than the smaller cities.
What school, company, or program are you working for?
I do a mix of teaching English online and private in-person classes.
During which months does your school typically hire?
Work online hires year around. Private lessons in Spain are slim in the summer and over the winter holidays, but otherwise it's easy to find students.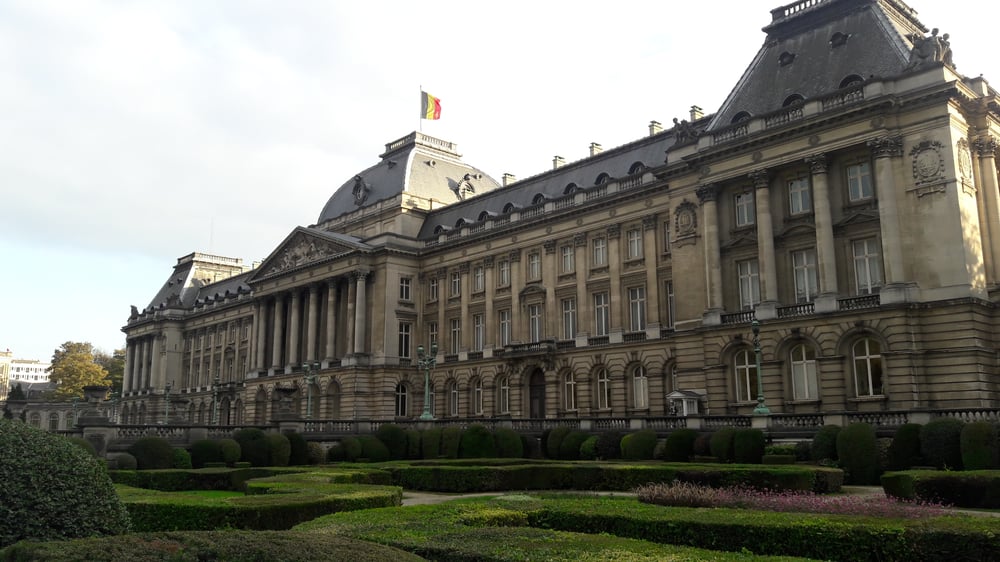 Did you secure this position in advance of arriving?
No.

How did you interview for this position?
For online teaching, I secured this position online. For my private lessons, I secured my students in-person.
What kind of Visa did you enter on?
Student Visa which allows me to legally work while I study.

Please explain the visa process that you went through.
I came to Madrid on a student visa with LAE. This allowed me to come and stay in the country legally. I applied for the visa through the Washington, DC office. I needed the acceptance letter from LAE, the application form, proof of financial means, health insurance, criminal background check, and copies of everything. I applied and had my passport back within 2 weeks.
What are the qualifications that your school requires for teachers?
Bachelor's degree, TEFL Certification, and a Native English Speaker.
What is the best way to apply?
Online!
Tell us about your English teaching job!
With my online jobs, I work during the day. The peak hours for these Chinese companies are after school. Given the time zone difference, I work from around 11am-4pm. Most of my private, in-person lessons are in the evenings because the students are at school or work during the day.
COUNTRY INFORMATION
Please explain the cultural aspects, public transportation, nightlife, social activities, food, expat community, dating scene, travel opportunities, etc...
Spain has a very unique culture. The people are very liberal, but can also be very conservative. Family is very important. For those that don't live in their hometown, they always return for the summer and most holidays. I find it a bit hard to fit in with the Spanish. Partly because many are too afraid to speak English. If you don't have a good Spanish level, you will likely have a hard time making Spanish friends.
Public transportation is amazing in Madrid, except when they're renovating the stations. The monthly youth travel card in 20 euros. Unlimited travel on all modes of transportation throughout the entire Madrid community is hard to beat.
The Spanish, especially those in Madrid, love to go out. 3rd generation Madrileños are called "gatos." There are a few stories about why the term came about. One is that the people of Madrid like to go out at night, like cats. Many sit down restaurants are open until 11pm/12am.
Madrid has a good social scene largely because it is a big city with a big expat community. Facebook, Meetup, and intercambios are great ways to meet new people. It took me a while to find my niche in the city, but there is never a lack of opportunity in Madrid.
I personally don't care for the Spanish food. As a vegetarian, it is not the best country to live in. Any Spaniard would disagree, but Spanish food has very little spice and flavor for me. Some people love the food here. It's all a matter of personal taste.
Madrid has a robust expat community. Facebook and Meetup are the most assured ways of getting in touch with fellow foreigners. There are also a number of bars with intercambios they frequent.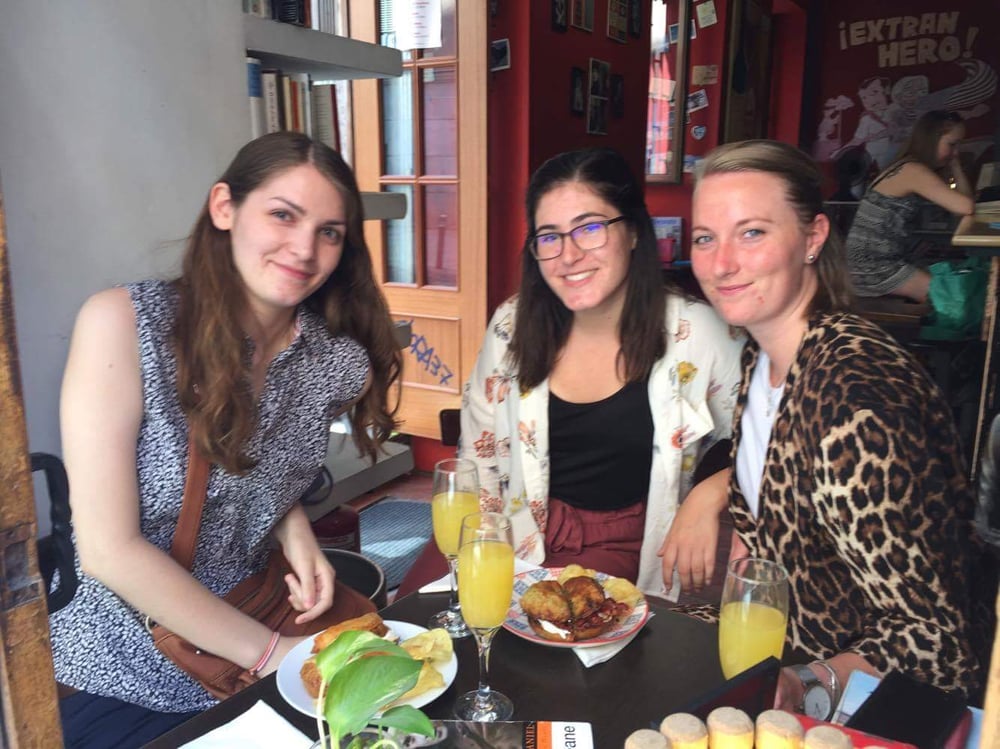 I've had some bad luck with dating the locals. If they are Madrileños, chances are that they still live at home. Have no fear, there are plenty of expats on dating apps too. Tinder is alive and well in Spain.
Centrally located, Madrid is a good starting point to see more of Spain. There are also a good variety of cities around Madrid that are very cheap to get to for day trips. I find the trains to other regions of the country a bit pricey. However, airlines like Ryanair can make travel within Europe budget friendly.
How did you find somewhere to live and what is it like?
There are a few sites good for apartment hunting in Spain. Idealista, Badi, Spotahome, etc are the ones I searched on. Living in the city center, in Madrid, is not cheap. In smaller Spanish cities, a whole flat can be rented for the same price as a single room in Madrid. Both places I've lived in I've had roommates. Unless you're lucky enough and have the income to score a place for yourself, you will likely have roommates.
What are your monthly expenses?
Rent: 450-500€/month
Food: 80€/month
Going out/Social: 100€/month
Transportation: 20€/month (youth discount for the win!!)
Phone: 10€/month
Travel: It depends on whether there are any big trips planned.
How would you describe your standard of living?
College Chic. I don't live a luxurious life, but my basic needs and a little extra are met.
In your opinion, how much does someone need to earn in order to live comfortably?
I make do with about 850-900€/month ($950-$1010 USD). It really depends on your lifestyle and how much traveling you do.
ADVICE FOR PROSPECTIVE ENGLISH TEACHERS
What advice would you give someone planning or considering teaching abroad? Would you recommend teaching in your country?
A leap of faith can be incredibly daunting, but your life will become so much more enriching with it. Moving to another country is not always like Instagram. The homesickness and the self-doubt will happen. Those lonely nights will creep up on you. It's okay. With a strong support of friends and family at home and in your new city, you can accomplish anything. Even though I had an incredibly rough first year dealing with mental illnesses and heartbreak, I lived to tell the tale. I told my mom before leaving to be prepared to give me pep talks. I highly suggest you find someone in your life to do the same. Sometimes we all need that reassurance, no matter how old we are.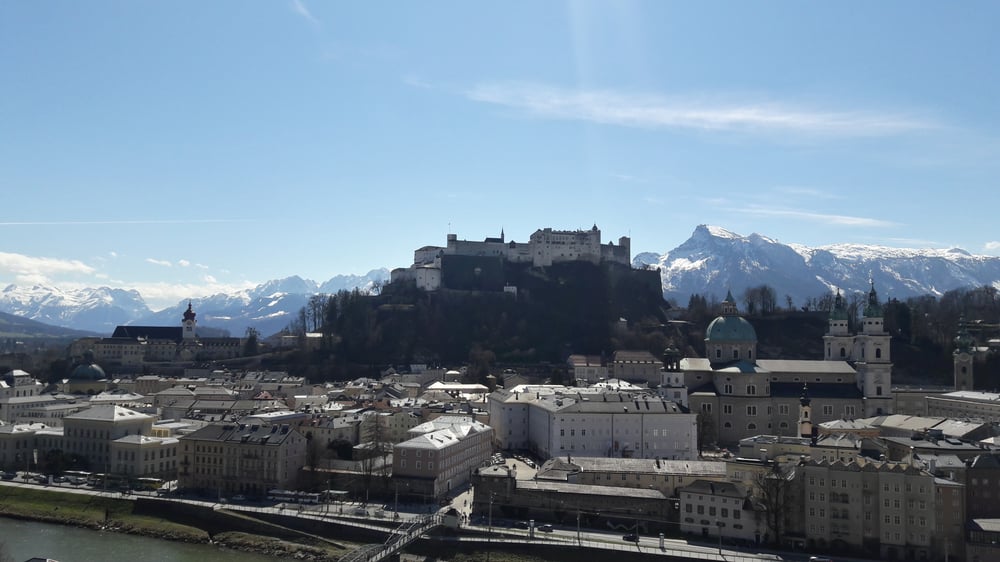 Spain is a good place to get started with a teaching career. With ample opportunities through teaching programs and an ever- increasing demand for English, it's not hard to find some form of work. I do warn that without an EU passport, the chances of getting a job in an academy with block hours is not very likely. However, it's easy to find work with private clients, especially in big cities like Madrid and Barcelona.