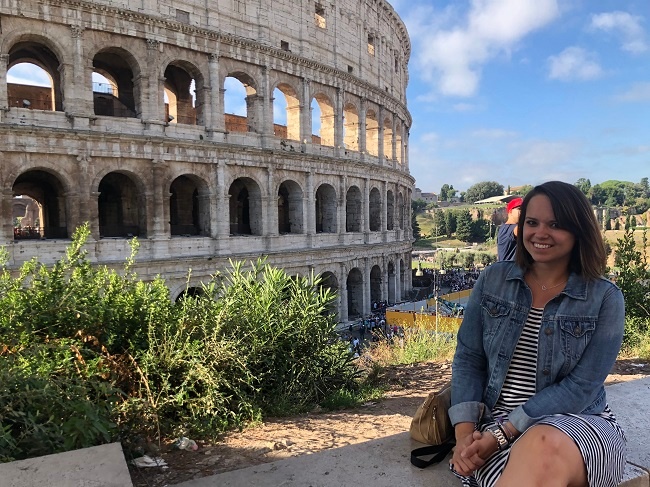 What is your citizenship?

United States

What city and state are you from?

Chagrin Falls, Ohio

How old are you?

30

What is your education level and background?

Bachelor's degree

Have you traveled abroad in the past?

Some international travel with friends, family, business, etc.

If you have traveled abroad in the past, where have you been?
Canada, Mexico, Haiti, Jamaica, United Kingdom, and Thailand
What sparked your interest in going to teach English abroad?

I was tired of working long hours at my corporate job and the hustle and bustle of living in Washington, DC. As I was turning 30 this year, I decided I wanted to travel as much as possible during the year and the fastest and cheapest way to do so was living abroad. Also, I really enjoyed traveling abroad in the past, meeting new people, and experiencing new cultures. I learned about teaching English abroad and pursued it.

What were some of your concerns before teaching abroad?

Leaving my family, friends, and career behind to start a whole new life in a foreign country where I did not know anyone or the language. And not making enough money.

What did your friends and family think about you moving and teaching abroad?

My parents were not happy about the decision; however, they were supportive. The rest of my family and friends were excited and supportive.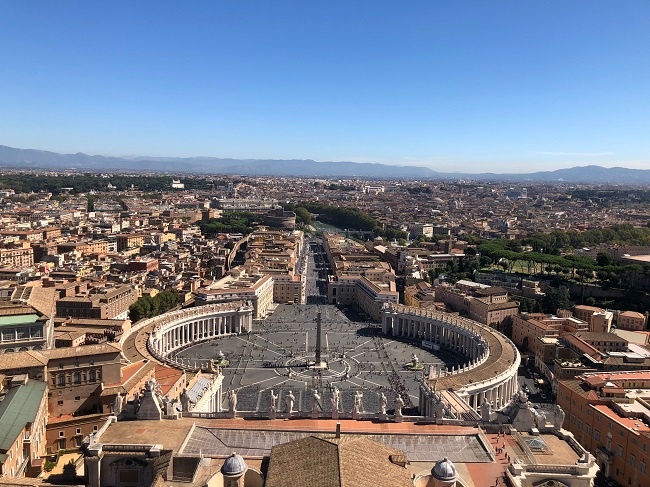 TEFL CLASS INFORMATION
Why did you decide to get TEFL certified and choose International TEFL Academy?

I decided to get TEFL certified because I wanted to teach English abroad, and being certified would greatly increase my changes of obtaining a teaching job overseas. I chose International TEFL Academy because they were recommended to me.
Which TEFL certification course did you take?

Online TEFL Course

How did you like the course?

Although the course was online, it was still intense. They recommend you spend about 10-12 hours a week on the course which was a lot while working full time. The course and practicum were good. I am really glad they require experience to apply what you have learned.

How has your TEFL training helped you in your current teaching position?

There are lots of things I use from the TEFL training that help me in my teaching position today such as only speaking in English (students and teacher), student talk time vs. teacher talk time, and the various activities you can include throughout your class.

Which city and country did you decide to teach English in and why?

I decided to teach English in Spain in the city of Madrid. I wanted to live in Europe and learn a new language. Spanish made the most sense for me to learn being from the States. I also have heard amazing things about Spain from friends and family.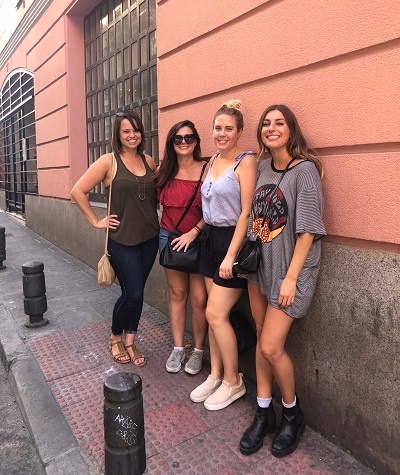 How long have you been in this country and how long do you plan to stay?

I moved to Madrid, Spain, in January 2018 and I am planning to go back home December 2018.

What school, company, or program are you working for?

Chalmore Language Solutions

During which months does your school typically hire?

Did you secure this position in advance of arriving?

No

How did you interview for this position?

In-person interview

What kind of Visa did you enter on?

Student visa

Please explain the visa process that you went through.

I paid for the Madrid Student Visa Program. They provided the necessary paperwork for the education part of the student visa application. I believe each embassy has their own requirements. I obtained my visa through the Spanish embassy in Washington, DC. I had to provide proof of insurance, test results on my doctor's letterhead that I am free of infectious diseases, proof of financial means ($1,000 for each month I was studying abroad), a criminal background check notarized by the Hague Apostille, and $160 cash. It was not an easy or fast process but definitely possible.

What are the qualifications that your school requires for teachers? Please check all that apply

TEFL Certification

What is the best way to apply?

Email
Tell us about your English teaching job!

Hours per week: My hours vary per week. At the beginning in March, I was given nine hours a week. At this time, I was also a nanny for $150 cash for 10 hours a week. By the end of the semester, I was working about 20-22 hours a week with my company. During the summer, things slow down. In July, I was probably working 10-15 hours face to face and online (you get paid less for online). In August, I had about 5-10 hours. In September, my schedule fluctuated from about 10-15 hours a week. In October and November, I should have about 23 hours a week (25 is full time for a teacher) I heard in December, work will slow down again due to the holidays.
Ability to save: I am not able to save with all the travel I have and wanted to do. I actually have had to dip into my savings a couple times as some of my friends also have had to do.
School & Students: I am working for a language school which sends us to different companies all over Madrid to teach business professionals. I work mostly with business professionals; although I did have a class for a couple weeks with a 15 year old.
Vacation time: They are very good about letting us take off vacation; although we do not get approval until only a couple weeks before, which makes it hard to book the trip in advance. I have not gotten paid vacation. However, now that I have my work authorization (approved at the end of September after 4 months of processing), I should get prorated paid time off.
I would recommend going through one of the Auxiliares programs if you are ok with teaching children. I believe you are given a salary and a 9-2 or 9-3 schedule in one place. It is difficult working with several businesses because you have one or two classes in one place then have to run to another part of town for a class and then run to another part of town for class. In the Spring, I calculated that I was commuting over 2.5 hours a day. If you can find a job with all your classes in one place, that would be ideal.

How did you find somewhere to live and what is it like? Do you have roommates?

Since I have a student visa, I was able to find an apartment on Aluni.net. The site is in English and pretty user friendly. You can view pictures and all the information on the apartment and about the roommates on the website. You can pay your rent online. They also offer activities with other students on the site. I recommend this site for ease of use and convenience. They are also pretty responsive to any issues you have.
The only downside is that a lot of the students on this site are in college, so they are pretty young. As I just turned 30, I am living with two Spanish girls that are 10 years younger than me. We are just in different stages of our lives. But all in all, I am pretty happy with the experience I had with this site.

COUNTRY INFORMATION - FUN!

Please explain the cultural aspects, public transportation, nightlife, social activities, food, expat community, dating scene, travel opportunities, etc...

Public transportation is very good in Madrid. There are plenty of options and the modes of transportation run pretty frequently. There have been some metro strikes and stations closed for construction which have impacted commuting time; however, they provide notice in the stations.
Nightlife: If you want a city with nightlife, Madrid is your place. The Spanish culture is very late. They wake up late, they eat their meals late, and they go out all night. Dinner is usually around 10-12 pm and they go to the clubs from 1-2 am until the first metro of the day which runs at about 6:30 AM.
Social activities: There are numerous social activities you can participate in here in Madrid. Like I said, my rental company has social activities and so does TT Madrid. Also, there is a ITA Alumni community here and several Facebook groups you can join. MeetUp is also pretty popular here. There is no shortage of things to do in Madrid.
Food: The food in Madrid is actually quite disappointing. As I have very limited funds to spend, I usually eat at home. But when I go out with friends, we get the typical wine or beer and tapas. The tapas are usually deep fried and/or full of carbs. They are delicious at first, but after a while you get sick of it. I heard there are good dishes in Madrid, but I have yet to find them.
Expat community: The expat community is very big in Madrid. All but one of my friends are expats. There is an app called InterNations, which connects expats through their app and they offer plenty of events to go to. I heard they are all over the world and Madrid is their biggest expat community. Also, like I said, there are plenty of Facebook expat groups to join. I do want you to know that if you are looking to meet and befriend locals, it is very hard. Spaniards like to stay close to home and therefore, they have their circles already developed. Also, it is ten times harder if you do not know the language. However, if you put yourself out there, I am sure you can make local friends.
Dating scene: Unfortunately, I have not had much luck in the dating scene here. I have been on dates with 4-5 Spanish guys and they are just not for me. Due to the economy, Spanish guys normally live at home at least until they are 30, if not longer, and they heavy rely on their mothers. I am sure there are probably exceptions, but I am just not a fan.
Travel opportunities: Madrid is located in a pretty great location for travelling. Being in the center of the country, it is very easy to go to the north or south of Spain. There are also plenty of great day trips around Madrid. Additionally, it is very easy to travel to any other country in Europe and even to Africa.

COUNTRY INFORMATION - MONEY
What are your monthly expenses?

Rent/utilities: around 400 euros
Food: 120-150 euros a month
Social activities: 100-150 euros a month
Transportation: 60 euros a month
Phone/communication: 20 euros a month
Travel: This really depends. For a day trip, I would say 20-75 euros for transportation and food. If you are going further away or out of the country, it depends how far in advance you book, how long you stay, where you are going, etc

How would you describe your standard of living?

My standard of living is pretty good; however, it was better in the States. I am eating less healthy and I do not have time to go to the gym (although I do walk all over the city). Since I am working like crazy, I would eat fast meals such as pizza and sandwiches. Even though I would make them at home, they are still unhealthy.

In your opinion, how much does someone need to earn in order to live comfortably?

1,500+ euros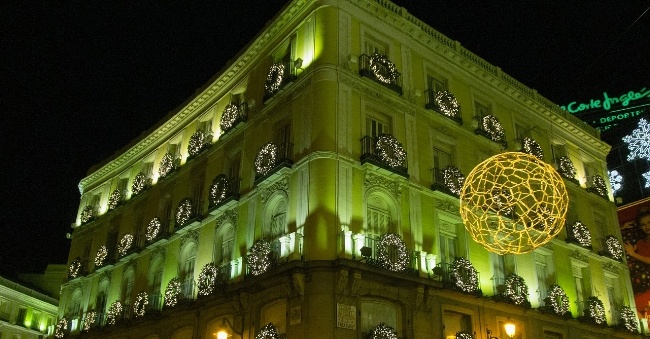 ADVICE FOR PROSPECTIVE ENGLISH TEACHERS
What advice would you give someone planning or considering teaching abroad? Would you recommend teaching in your country?

It is a great experience. Yes, it is not easy, but it is so worth the experience—the traveling, and the people you meet along the way. I would recommend teaching in Spain if you think you would fit in with the culture. The culture is very different than in the USA.


For more on Jackie's adventures, check out her blog!