What is your citizenship?

United States

What city and state are you from?

Atlanta, Georgia

How old are you?

24

What is your education level and background?

Bachelor's degree

Have you traveled abroad in the past?

Studied abroad

If you have traveled abroad in the past, where have you been?
Most of Western Europe, Morocco, Thailand, Myanmar, Japan, Argentina, Mexico, Costa Rica, Panama, Jamaica, etc.
If you have studied abroad in the past, where did you study?

Amsterdam, Netherlands

What sparked your interest in going to teach English abroad?

I have been fortunate to have traveled quite a bit during my undergraduate career and knew that I loved traveling. I thought that teaching English in a foreign country would be the best way to immerse myself in a different culture while simultaneously funding myself through my travels.

What were some of your concerns before teaching abroad?

To be honest I did not have to many concerns before I left. I had the fear of "hoping I meet people" but that was assuaged on day one when I met all of the other awesome English teachers living in Nicaragua and saw first hand the community they had created there.

What did your friends and family think about you moving and teaching abroad?

I'm lucky to have very supportive friends and family. They were excited for me to undertake this experience because they knew it was my dream and something I had talked about doing forever.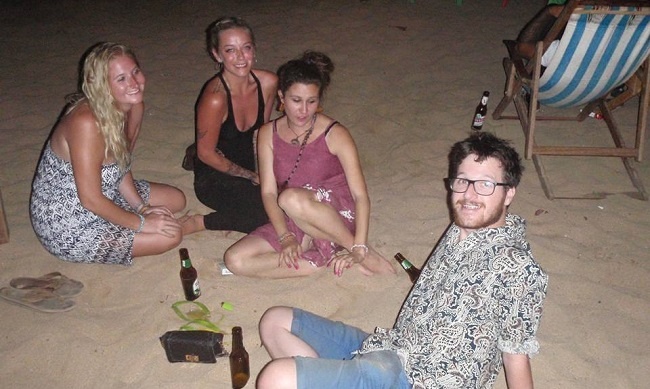 TEFL CLASS INFORMATION
Why did you decide to get TEFL certified and choose International TEFL Academy?

I decided to get TEFL certified because the research I conducted online indicated that most reputable language schools require a TEFL certificate. I choose the International TEFL academy because of the glowing reviews that were online with them. When I finally contacted ITA, the admissions advisor I spoke to was super knowledgeable about all of my questions and seemed to have first hand experience in the different countries I was interested in.

Which TEFL certification course did you take?

TEFL Hybrid Course - Leon, Nicaragua

How did you like the course?

I thought that the online course was extremely thorough and gave good information. I absolutely loved the hybrid Nicaragua course that I took. The instructors in Leon gave me one-on-one advice whenever I had any teaching questions and fostered an amazing learning environment.

How has your TEFL training helped you in your current teaching position?

My TEFL training helped me by giving me the tools to use to manage a classroom. My TEFL training taught me that teaching should be fun, and it gave me the tools to create a fun and safe learning environment for my students. The program taught me that different students learn in different ways and provided me with ideas on how every student can be involved and engaged in the English learning process.

Which city and country did you decide to teach English in and why?

I decided to teach English in Nicaragua in the city of Leon. I decided to teach English here primarily becuase of the wonderful community of English teachers already established there. This made it super easy to make friends and find a job. Also, I was only 20 minutes away from the beach!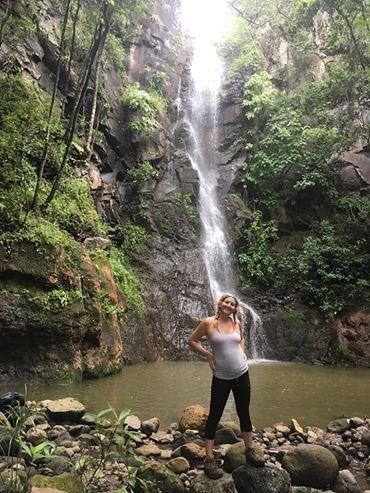 How long have you been in this country and how long do you plan to stay?

I was in Nicaragua for nearly 1 year.

During which months does your school typically hire?

Between terms is when they have the most turn over. I got alot of my positions in January before school restarted in February.

Did you secure this position in advance of arriving?

No

How did you interview for this position?

In-Person Interview

What kind of Visa did you enter on?

Tourist Visa

Please explain the visa process that you went through.

When living in Nicaragua, you have to renew your tourist visa every 90 days. This is customarily done by a border run to Costa Rica. All of my jobs were super cool about giving me time off when I needed to do this as they understood the importance of it.

What are the qualifications that your school requires for teachers? Please check all that apply

TEFL Certification

What is the best way to apply?

In-Person
Tell us about your English teaching job!

Hours: I had three jobs while I was living in Leon which averaged out to about 25 hours a week. I was working in the mornings at Collegio Mi Mundo ( a private school outside of town) and in the afternoons at Yazaki ( a factory in Leon). On the weekends I was working at San Ramon language academy.

Salary: At Mi Mundo I was paid $6 an hour, at Yazaki $3 an hour and at San Ramon $4 an hour. This averaged out to roughly $100 a week or $400 a month.

Savings: I was not able to save any money while I was there. My rent was $200 a month so alot of my pay check covered this expense. Food, drink and activities are particularly cheap in Nicaragua so I was able to easily survive at this pay rate.

Students: At Mi Mundo and San Ramon, I was teaching children of varying language levels. At Yazaki I was teaching business professionals who wanted to improve their English for work.

Vacation time: My bosses were pretty good with giving me vacation time as long as I gave them enough notice and found someone else to cover the class. This was super easy to do through the ITA alumni facebook page as it connects teachers from all around Leon and Nicaragua.

How did you find somewhere to live and what is it like? Do you have roommates?

I found my place to live through word of mouth and speaking to a friend. I lived in a shared house with about 20 other people. I had my own private room and bathroom, but we all shared a kitchen. I paid $200 a month but this is on the higher end of the scale for rent in Leon. However, I was directly in the center of town (two blocks away from the cathedral) and had my room cleaned twice a week, so to me it was worth it.

COUNTRY INFORMATION - FUN!

Please explain the cultural aspects, public transportation, nightlife, social activities, food, expat community, dating scene, travel opportunities, etc...

Cultural aspects: Nicaragua is an extremely vibrant culture. The people are kind and the history of the nation is palpable all around you.

Public transportation between cities is super easy and cheap. Taxis in Leon are 20 cordobas to go anywhere in town, which is less then a dollar. Most of Nicaragua is also super walkable so I did not rely on public transportation that much.

Nightlife: The nightlife in Nicaragua (Leon in particular) is super fun. Although you do get tired of choosing between the same seven bars in rotation, there is live music almost every night of the week and fun bars for dancing as well.

Social activities: There is a lot to do in Nicaragua. On my free days, I almost always went to the beach or found a place to go hiking.

Food: Before coming to Nicaragua, I was never a rice and beans kind of girl. I don't know what I was thinking. Gallo Pinto is literally one of the best things to ever happen to me. And don't get me started on tostones con queso...

Expat community: In Leon, second to none. There is a very supportive community in place here. This can be a good and a bad thing. In retrospect, I wish I had lived in a city with less expats as I feel my Spanish would have improved more. But the people and connections I met there could not be beat. It was super easy to meet people and plan activities.

Dating scene: The dating scene is like it would be in any country: What you make it. There is a high prevalence of Machismo attitudes towards dating here which never put me entirely at ease. The cat calling problem in Leon is horrible. Most girls can not leave their house without having a sexualized comment thrown at them. That being said, there are a bunch of good looking people here, so its very easy to have a good time. When dating someone from another culture, it is important to talk to them about both of your different ideas about dating. What feels normal to you may seem insane or disrespectful to your partner. However, it's okay if something makes you uncomfortable and its okay to voice that. Just because your ideas towards dating may be generated by your cultural perspective, it does not make them any less valid.

Travel opportunities: Intercountry travel in Nicaragua is super cheap and easy. There are buses running every day to most major locations and it could cost you less then $5 to reach a destination over four hours away. The ease of travel is definitely one of the perks of life in Nicaragua.

COUNTRY INFORMATION - MONEY
What are your monthly expenses?

Rent: I paid $200 in rent every month.
Food: For food I probably spent $2-4 dollars a day when eating out. Commodores in Leon are an inexpensive and delicious way to satisfy all of your cravings.
Social activities varied from week to week, but on a night out I would take more than 500 cords with me (about $16) and always came home with money to spare.
Public transportation: Taxis in Leon are 20 cords to take you anywhere in the city (always confirm price if going outside of the city).
Phone/internet: I bought an ugly little prepaid phone when I got there and would have to add minutes every week. It is a super annoying process, but there are different cell plans you can choose from which help you get the most for your money. I would usually buy a plan for 60 cords (about 2 dollars) that allowed me 1000 texts over 10 days.

How would you describe your standard of living?

I think I was living middle class by Nicaraguan standards. I went out when I wanted to and didnt have to worry about the price of food or drinks. I didnt have air conditioning or anything fancy like that, but it was alright by me.

In your opinion, how much does someone need to earn in order to live comfortably?

I would say between $400 and $600 a month. This depends on how much you are planning on traveling and how much you want to spend on accommodations and food. You can definitely live simply here and not spend a lot of money.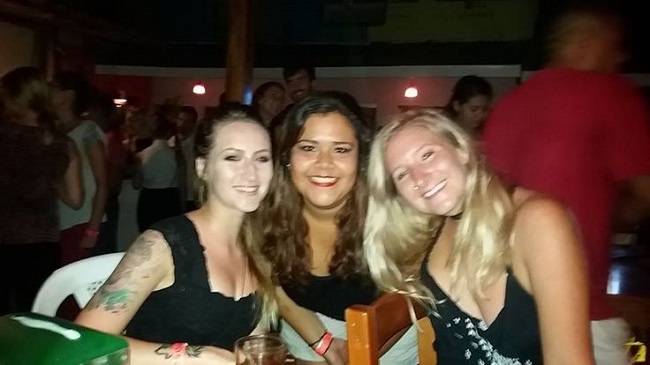 ADVICE FOR PROSPECTIVE ENGLISH TEACHERS
What advice would you give someone planning or considering teaching abroad? Would you recommend teaching in your country?

Do it ! If you're looking at this your already thinking about it, so just go! Save up some money before you do, I would say between one to two grand just to be safe. It may take you a few months to get a position. I would certainly recommend teaching English in Nicaragua. The culture is fantastic and the community is unbeatable. Also, it is insanely beautiful.