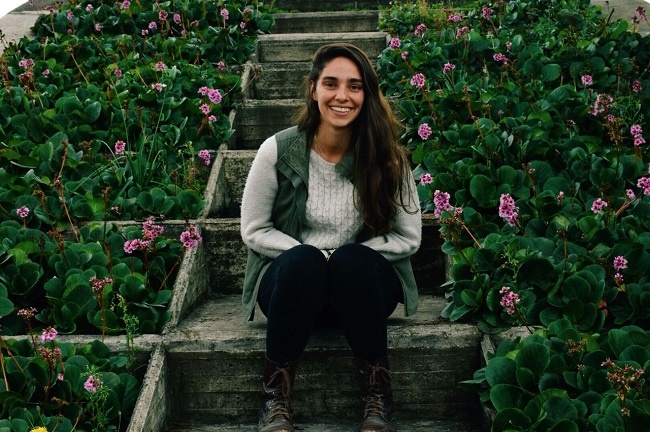 What is your citizenship?

United States

What city and state are you from?

Chicago, IL

How old are you?

26

What is your education level and background?

Master's degree or Higher
Have you traveled abroad in the past?

Studied Abroad

If you have traveled abroad in the past, where have you been?
Argentina, Ecuador, India, Mexico, Colombia
If you have studied abroad in the past, where did you study?

Buenos Aires, Argentina

What sparked your interest in going to teach English abroad?

I originally thought that I would never be able to spend a significant amount of time abroad due to my financial circumstances. A scholarship I received my junior year of college changed everything. I studied abroad in Buenos Aires, Argentina, and learned Spanish, my father's native tongue. After that I knew I had to continue. I taught Mexican Americans on the South Side of Chicago for three years, earned my certification, and applied to teach abroad. I have the opportunity to teach--something I love immensely--and to continue practicing my Spanish. I am truly living out a dream of mine.

What were some of your concerns before teaching abroad?

My brother once told me that I can't live my life "like a rich person" when I'm really not. It surprised me when he said that, but I didn't falter. My dreams and ambitions involve big moves and many times that costs money. But it doesn't have to cost ME money. Despite all of the little and persistent costs involved in living abroad, I found a teaching program that would help fund my flights and pay me a good monthly salary. My brother was very right in noting that I'm not rich, but I realized that it doesn't have to stop me.

What did your friends and family think about you moving and teaching abroad?

I was the first one in my family to study abroad. My mom never had a passport and my father hadn't traveled much since coming to the United States as a child. When I applied for my scholarship to study abroad, I did so in secret because I didn't want to stress them out. When they found out they were proud of me for pursuing my dream. I believe their pride/faith in me helped get them through that semester. When I told them I wanted to apply to live abroad three years later, I think they were a bit more prepared. My family has always made me feel capable and strong; I don't think they could or would want to prevent me from fulfilling my potential. My family likes having me close, but they support me more than anything else. And my mom assures me that the stress has gotten better each year because I've taken care of myself well so far!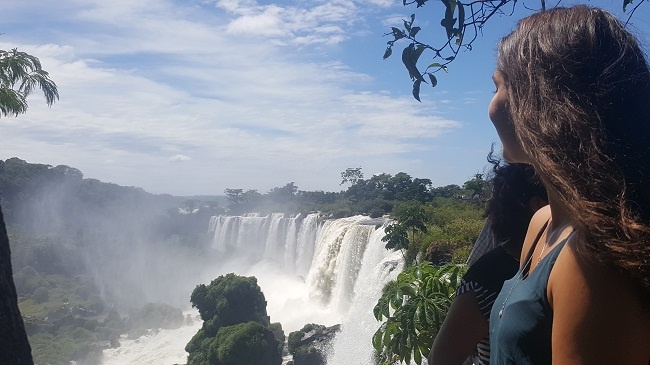 TEFL CLASS INFORMATION
Why did you decide to get TEFL certified and choose International TEFL Academy?

I began my career as a high school English teacher through Teach for America. I taught a population of students that was 98% Latino with many English language learners. Each year I had students who had just arrived to the United States, who spoke very little English, and who would not receive any additional aid in class. I realized that I need to be a better teacher for my kids and that involved speaking Spanish better and getting certified. My sister had researched various institutions when getting her certification and recommend International TEFL Academy. She had gotten her certification prior from ITA and thought I would benefit from it. Just a few weeks after receiving my Master's degree, I enrolled in the ITA Online course.
Which TEFL certification course did you take?

Online TEFL Course

How did you like the course?

I decided to take the online course because I could receive my certification at a quicker pace and in less time than the in-person class. At first I was hesitant about taking the online course because I wanted the rigor my sister had told me about from her in-person course at ITA, and thought perhaps the online course wouldn't be as rigorous. However, I was impressed by the scope of topics and the detail I found in the course. There was also a practicum element that I enjoyed and consider a thorough requirement.

How has your TEFL training helped you in your current teaching position?

The TEFL training gave me the opportunity to understand the wide range of skills needed to teach English as a foreign language. I was already a teacher but was not as familiar with specific grammatical errors that many learner make and the best strategies to teach a language. This course gave me insight into these concepts.

Which city and country did you decide to teach English in and why?

I decided to teach English in Colombia in the cities of Bogotá and Manizales. I knew I wanted to teach in a Spanish-speaking country. I originally applied to be in Mexico but did not receive the scholarship. When I decided to apply again, I selected Colombia. I knew I would be able to get to know Mexican culture eventually because of the family I have there and its proximity to the United States. Colombia has incredible diversity in its people, culture, and land. I was excited to get to know a new country and continue to improve my Spanish.
How long have you been in this country and how long do you plan to stay?

I have been in Colombia since the end of July, 2017. I taught in Bogotá, Colombia, for two university semesters and moved to Manizales, Colombia, this August. I will stay until the end of May 2018.

What school, company, or program are you working for?
Fulbright Colombia/Universidad Nacional de Colombia

During which months does your school typically hire?

October

Did you secure this position in advance of arriving?

Yes

How did you interview for this position?

Skype/phone interview. There are three rounds: a university pre-approval interview (if you are applying through your university), an online application, and a final interview.
What kind of Visa did you enter on?

Students visa

Please explain the visa process that you went through.

As a scholarship recipient, Fulbright helps guide you through the visa process. Although you work as an assistant professor in Colombian universities, you are processed with a student visa. You apply for the visa online and get it stamped after arrival with the assistance of the program. (You have the option of visiting a consulate in the United Sates too.)

What are the qualifications that your school requires for teachers? Please check all that apply

Bachelor's degree

What is the best way to apply?

Apply online
Please include any application resources (website, email, etc.) or other information here:

Application Checklist

Tell us about your English teaching job!

As part of the Fulbright grant, we work 20 hours/week as an assistant in university classes and complete a social project of our choice/construction for the remaining 10 hours/week. We are paid on a monthly basis ($700 per month)which is equal to other scholarship recipients no matter your placement city. I am able to save money if I choose, but a lot of time I use my money to travel monthly. I work at the national public university, one of the best in the country. Colombia is known for having a lot of holidays, and the public university observes all of them. We also have time for the holidays in December and for Semana Santa (Holy Week for Easter).

How did you find somewhere to live and what is it like? Do you have roommates?

In Colombia there are some websites for finding roommates/apartments, but a lot of the time we just use large facebook groups. There are not many contracts, and you usually pay with cash monthly. In Bogotá I was able to find two living situations with roommates my age near the university. In Manizales this is not as common. Because many of the young people looking for housing are from low-income families and have traveled to Manizales to attend the univiersity, many can only afford to live in an extra room in a family home. This has its benefits! I live with a family and have gotten close to them. I get to practice my Spanish, have my clothes cleaned, have my roomed cleaned, and receive three home cooked meals a day included in my rent!

COUNTRY INFORMATION - FUN!

Please explain the cultural aspects, public transportation, nightlife, social activities, food, expat community, dating scene, travel opportunities, etc...

Culture: Living in Colombia is wonderful! The people are warm and helpful towards foreigners, transportation is affordable, and if you're making a living wage, you can live very comfortably here. My favorite part of Colombian culture is the idea that everyone greets and welcomes each other whether you are in an elevator, bus, or even walking into a store. It's an expectation that you acknowledge each others humanity. It's truly beautiful.
Transportation depends on the city you are in. Because there are mountains, it's not uncommon to use cable cars to travel around the city. In Bogotá and Manizales, you'll primarily use buses. They are very easy, but it's not uncommon for them to be very crowed in Bogotá. In Manizales, you can walk everywhere-- just be ready to walk up the beautiful hills!
Food: Bogotá is just like any large city in the United States except with more empanadas and more street vendors!

Nightlife/dating: There's a lot to do and the nightlife/dating scene is bustling.
Expat community: You can always find expat communities, though it's a bit more scarce in Manizales. The benefit of both communities is that there are a lot of foreign students looking for community too.
Travel opportunities: Traveling is a must in Colombia because the land is so diverse! You can find beautiful beaches, the Amazon rainforest, incredible hikes, mutli-colored rivers, desserts, and volcanoes. Travel is very cheap here and a lot of times you can find a bus to where you want to go. I've loved traveling here because I can take a small trip around every month and still have enough money to live comfortably.

COUNTRY INFORMATION - MONEY
What are your monthly expenses?

Here in Manizales, I pay 600 thousand pesos for rent (200 hundred dollars). This include laundry, 3 meals a day, utilities, internet--everything. And I've loved living with my family. I spend maybe a a dollar or so a day on transportation at most, and maybe 3 dollars a day on a coffee, empanada, or a beer. I take a medium-sized trip every month which costs around 130 dollars max. Overall I make 700 dollars a month and usually end up spending close to that by the end of the month.

How would you describe your standard of living?

With my income it's very easy to live comfortably here. Food, transportation, and rent is largely very cheap. In Bogotá, the cost of living is a bit more expensive, but still very manageable.

In your opinion, how much does someone need to earn in order to live comfortably?

If you make close to 700 dollars a month, you will live very comfortably here.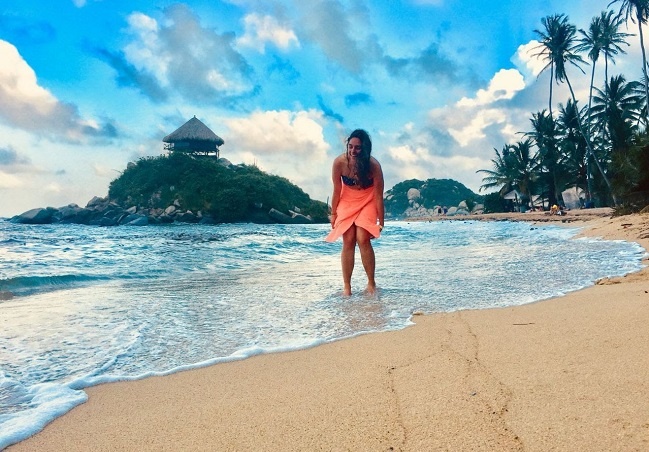 ADVICE FOR PROSPECTIVE ENGLISH TEACHERS
What advice would you give someone planning or considering teaching abroad? Would you recommend teaching in your country?

I would highly recommend teaching in my country! Colombia is becoming one of the most popular travel destinations in the world, and the country is eager to engage with English education as a means of rebuilding after years of conflict. It's a beautiful and truly special country.


Check out Olivia's other ITA article here!