TELL US ABOUT YOURSELF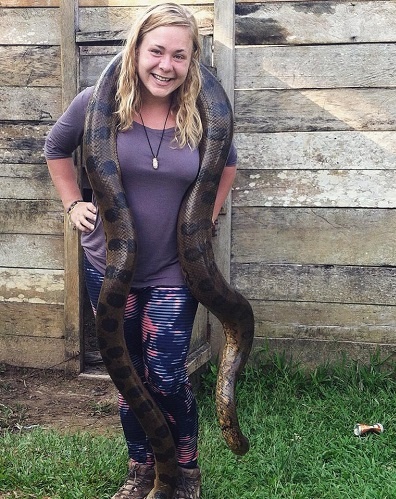 What is your citizenship?

United States

What city and state are you from?

Chadds Ford, PA

How old are you?

23

What is your education level and background?

Bachelor's Degree
Have you traveled abroad in the past?

Taught English abroad previously

If you have traveled abroad in the past, where have you been?
Chile, Colombia, Spain, Costa Rica, Peru, Brazil, Ireland/UK, Portugal, Italy
If you have studied abroad in the past, where did you study?

Spain

What sparked your interest in going to teach English abroad?

I was a Spanish teacher in the United States and wanted to live in Latin America.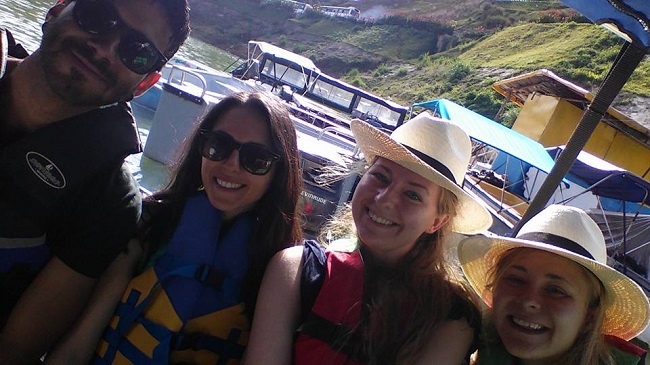 TEFL CLASS INFORMATION
Why did you decide to get TEFL certified and choose International TEFL Academy?

I thought that ITA's online course was the best value for the cost from the options I could find. I wanted to be TEFL certified to be more competitive in the job market.

Which TEFL certification course did you take?

Online TEFL Course

How did you like the course?

I thought the course was great! My instructor was really helpful and gave detailed feedback on my assignments. I learned a lot from my practicum, which was an integral part of the course.

How has your TEFL training helped you in your current teaching position?

My TEFL training has made me a lot more effective at planning lessons and managing my classroom.

Which city and country did you decide to teach English in and why?

I chose to teach English in Colombia in the city of Bagotá because that's where I was placed.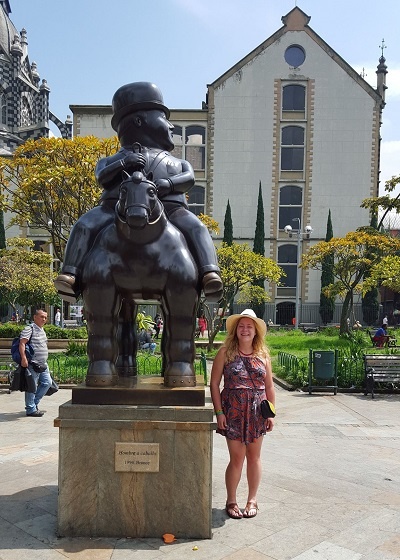 How long have you been in this country and how long do you plan to stay?

1.5 years, at least 1 more year

What school, company, or program are you working for?

Fulbright Colombia

During which months does your school typically hire?

September

Did you secure this position in advance of arriving?

Yes

How did you interview for this position?

Skype/phone interview

What kind of visa did you enter on?

Work visa

Please explain the visa process that you went through.

I have a special diplomatic TP1 visa provided by Fulbright. I did not have to do anything and did minimal paperwork.

What are the qualifications that your school requires for teachers? Please check all that apply

- Bachelor's degree
- Native English speaker
- US Citizen

What is the best way to apply?

Apply online

Tell us about your English teaching job!

I work 45 hours per week. I make 2.300.000 COP (approx. $770 USD) monthly and can save about 500.000 COP ($170 USD) monthly. I teach in a large public university, to adults. I have vacation at winter holidays.

How did you find somewhere to live and what is it like? Do you have roommates?

I found my housing through word of mouth. I live with my partner.

On a scale of 1 - 10 please rate your experience with this school.

8
COUNTRY INFORMATION - FUN!

Please explain the cultural aspects, public transportation, nightlife, social activities, food, expat community, dating scene, travel opportunities, etc...

Colombia's culture is incredibly diverse. Public transportation in Bogotá is relatively easy to use, though it is crowded. As far as nightlife, there is something for everyone in Bogotá. I have really enjoyed traveling and getting to know Colombia. One of my favorite things about living in Colombia is the food- we have easy access to lots of fresh fruits and vegetables. There are plenty of other expats, and my boyfriend is Colombian.
COUNTRY INFORMATION - MONEY
What are your monthly expenses?

I pay 400.000 COP (approx. $135 USD) monthly in rent, and food is inexpensive as I mostly cook at home. I spend time with other English teachers as well as Colombian friends. Even taxis and Uber are affordable for teachers in Bogotá to use. I think the buses are also fine, and those cost 2.000 (75 cents US) or less. I pay about 45.000 COP ($15 USD) per month for my cell phone which includes lots of internet.

How would you describe your standard of living?

I live comfortably.

In your opinion, how much does someone need to earn in order to live comfortably?

1.500.000 COP monthly (approx. $500 USD)



ADVICE FOR PROSPECTIVE ENGLISH TEACHERS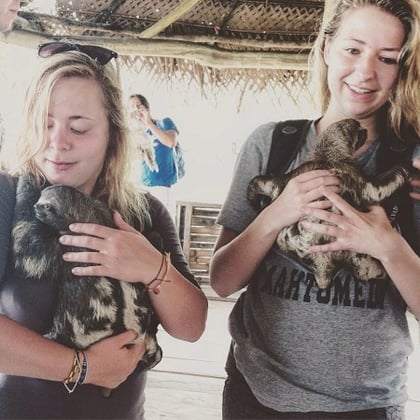 What advice would you give someone planning or considering teaching abroad? Would you recommend teaching in your country?

I would recommend teaching in Colombia. I think it is often best to do in-person interviews here, and there are plenty of teaching jobs available. For those who are interested in working in public schools there are numerous government-sponsored volunteer programs that pay a substantial stipend each month.


For more on Cailey's adventures, follow her blog: buginbogota.weebly.com