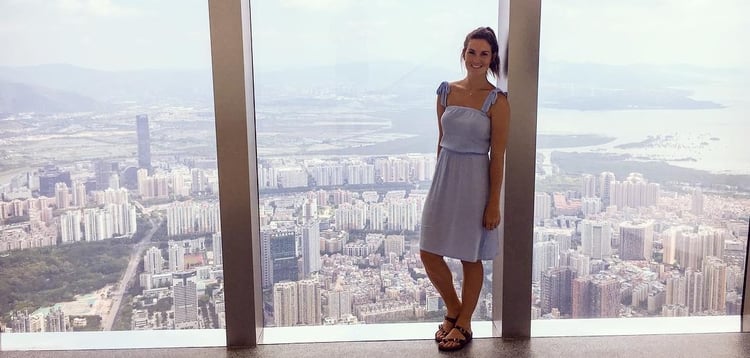 To help our students and graduates make a smooth transition to their new lives teaching English abroad, we've enlisted our ITA Ambassadors to provide us with insider facts and tips for making the most of life in cities around the globe like Shenzhen, China.
Whether it's finding an English-speaking doctor, opening a bank account, or simply finding a supermarket where you can find the odd comfort food from home (peanut butter!), our ambassadors have actionable on-the-ground-tips to help you feel at home in your new home city. Please note that things change and we will do our best to keep these "Fact Sheets" updated over time and that current and future ambassadors will continue to provide the most accurate and up-to-date information possible.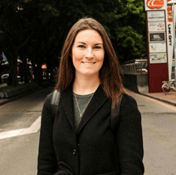 Name: Camille Heiden
City: Shenzhen
Country: China
Visa Type: L Visa (Tourist)
Where can you find North American comfort items like peanut butter in Shenzhen?
You can get basic imported goods, like peanut butter, shampoo, and pasta sauce at most grocery stores. These three options, though, have a far wider selection of imported products and foods you might miss from home. I've found Flaming Hot Cheetos, Andies Mints, and good salsa! There is also a better selection of meat, cheese, seasonings, etc. if you like to cook a lot.
BLT: B1-101, KK Mall, 5016 Shennan Dong Lu, Luohu District
Ole: B2/F Holiday Plaza, 9028 Shennan Da Dao, Nanshan District
Sam's Club: 69 Nonglin Lu, Futian District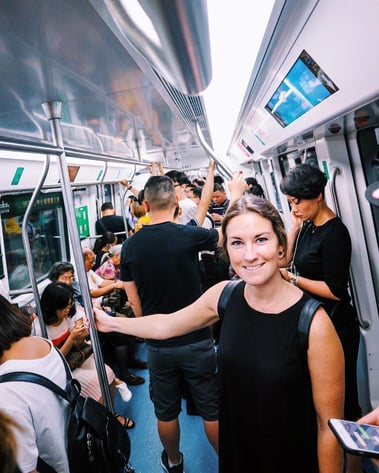 Transportation - how do people get around town?
Metro: The metro is the cheapest way to get around. A single journey ticket to almost anywhere in the city is under 5 RMB (80 cents). If you purchase a reloadable Shenzhen metro card, you save a little on each ride and don't have to go through the ticket buying process each time.
Taxis: Taxis are everywhere and fairly cheap. A ride from my house to work, which takes about ten minutes, costs 20 RMB (3 dollars). A half hour ride to the airport costs around 100 RMB (15 dollars). One issue with taxis is that the drivers don't speak English, so you will have to have the Chinese address prepared to show them. Also, in tourist areas or at the airport drivers will try to give you a flat rate to take you somewhere. Make sure you always have them use the meter or you will be charged way too much.
DiDi: DiDi is an app just like Uber. There is an English version which makes it very convenient to order a car. This is almost always a cheaper rate than a taxi, but it does fluctuate by time of day and demand. If I take a DiDi to work, the cost is usually 15 RMB. If you go to the beach in Shenzhen, taking a DiDi is the cheapest option. It costs between 150-200 RMB (24-30 dollars) for a 1 hour ride to the beach.
Bike Share Programs: Apps like Opo, MoBike, and BlueGoGo allow you to unlock bikes on the side of the road all around Shenzhen. The apps require a deposit (up to 200 RMB) which is then used as credit when you unlock a bike. It is super cheap- when I have used it it costs less than 5 RMB for an hour. When you are finished using the program, the app will refund you any of the deposit that is unused.
Airport: Line 11 of the metro can take you right to Shenzhen Airport. While it is usually cheaper to fly internationally from Hong Kong, Shenzhen Airport is cheaper for mainland China travel.
Bullet Train: Futian Railway Station has several high speed trains that go all around China at speeds up to 300 kilometers per hour. Bullet trains from here can reach lots of domestic cities, such as Guangzhou, Beijing, Shanghai, Guilin, Nanjing, Wuhan, Zhengzhou, Xian, and Xiamen. For closer cities, such as Guangzhou and Guilin, tickets are around 100 RMB (15 dollars).
Ferry: There are ferries leaving from Shekou Port to Hong Kong International Airport and Macau every day. These take about one hour and cost between 180-300 RMB (28-47 dollars). The borders at the ferry ports are very quick to cross and it gives convenient access to Macau and Hong Kong.
Please recommend up to 3 hospitals/doctors in Shenzhen for English speakers
I luckily haven't had to go to any hospitals, but here are two that I know have English speaking staff and high standards.
Shenzhen People's Hospital:
1017 Dongmen Beilu, Luohu District, Shenzhen
深圳人民医院罗湖区东门北路1017
Tel: 0755 2553 3018
Nanshan Hospital:
1 Taoyuan Lu, Nanshan District, Shenzhen
深圳南山区桃园路2号
Tel: 0755 2656 5348
Please share your recommendations for beauty supply stores, hairdressers, barbers, etc in Shenzhen
Beauty Stores:
→ Sephora
→ Etude House: this brand is from South Korea and has mid priced makeup
→ InnisFree: also from South Korea, mainly sells skin care regimens
Hairdressers:
I haven't gotten my hair done here yet, but there are hair salons around every corner. I would bring someone who speaks Chinese or bring a very clear picture of what you want done to avoid any miscommunications! There are also a lot of hair spas in Shenzhen. They don't do any haircuts/color, but instead they put special products in your hair, give you a massage, and style your hair.
If you've opened a bank account, please list the name and location of your bank
Industrial and Commercial Bank of China (ICBC)
Address: North Block Financial Center, No. 5055 Shennan East Road, Luohu District, Shenzhen City, Guangdong Province, China
Postcode: 518015
Tel: 0755-82246400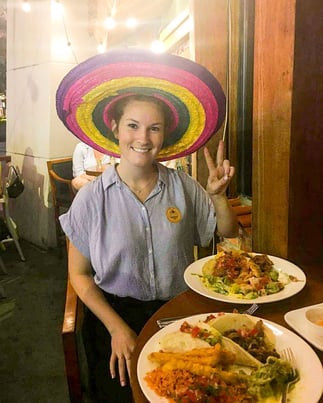 What restaurants do you enjoy eating at in Shenzhen?
Tequila Coyote: One thing I miss from home is Mexican food, so I was really excited when I first tried this restaurant. The owner and main chef are from Mexico City and make the best salsa and pastor tacos. There are different specials every weekday.
6000 Flavors: This is my favorite Chinese restaurant here! It's best to go with a big group so you can order a lot of different dishes. We always order the spicy potatoes and cauliflower stir fry.
Little Papa's: This is an Indian restaurant in the underground mall at the Shopping Park metro station. They have cheap lunch specials and the portions are shareable.
Gaga: This is a cafe style chain restaurant with health food options. There are salads, sandwiches, and fruit teas. It also has one of the better breakfast menus I've seen. I recommend going for breakfast and ordering the french toast!
What places do you enjoy visiting during your free time in Shenzhen?
The Loft: This is an artsy area near the OCT metro stop. There is a warehouse museum that changes the art exhibitions every few months. There are a lot of cafes and shops to wander around.
Lychee Park: This park is the oldest in the city and is right next to the KK100 building. Groups of people gather here to dance, play badminton, and sing karaoke. There is a moon bridge in the center of the park and plenty of pathways and grassy areas.
Dameisha Beach: This is the closest beach to the city, about one hour in a taxi. It is free to enter and the water is not rough. It can get very crowded during weekends, so if you have a weekday off it is better to go then.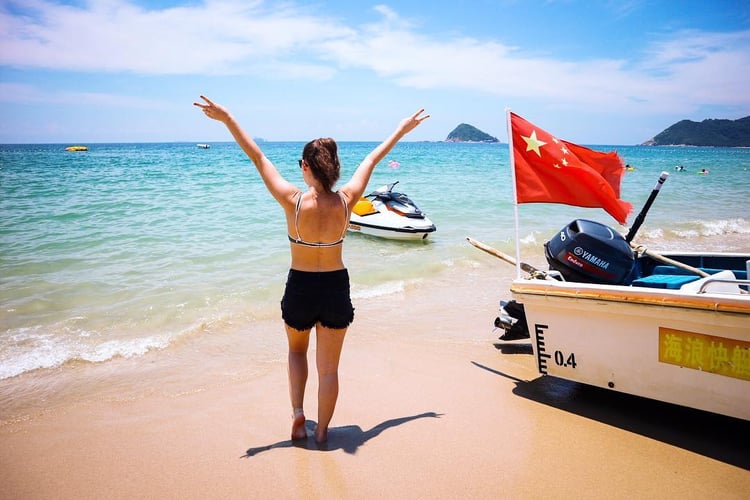 Coco Park: Not actually a park. This is a big shopping mall built across from the Ping An Finance Center, the 4th tallest building in the world. There is a western style grocery store, high end shops, and a strip of bars and restaurants. On the weekends the bar/restaurant area is packed until early morning.
Shenzhen Safari Park: This is Shenzhen's zoo right off of the Xili Lake metro stop. If you go before 3 pm, you can pay less than a dollar to feed some of the animals. You can give carrots to the zebras, giraffes, and elephants. The cost to enter the zoo is 200 RMB (30 dollars), but it is worth seeing at least once!
What resources did you use to find permanent housing in Shenzhen?
I looked at two websites (www.rentinshenzhen.com and www.shenzhenparty.com) before I even came to Shenzhen to get a feel for what the apartments and cost of living were going to be like. Once I got here, my school and some of the foreign teachers sent me contact cards for agents. I went around with three different agents and was shown several apartments within my budget and specifications. Although you do have to pay the agents (my fee was ½ of a month's rent), I thought it was worth it to be shown around apartments by someone who speaks Chinese and knows the best areas for foreigners.
Have you found an expat community in Shenzhen? How?
There are a ton of expats living in Shenzhen! You can find a lot of expat restaurants and hang out spots in Futian and Nanshan. I am part of a lot of expat group messages on WeChat that other foreigners added me to when I first got here. These groups have events at least once a month. Most likely, at your school there will be other foreign teachers. These teachers were a great resource for me when I first got here and they introduced me to the rest of the community near me.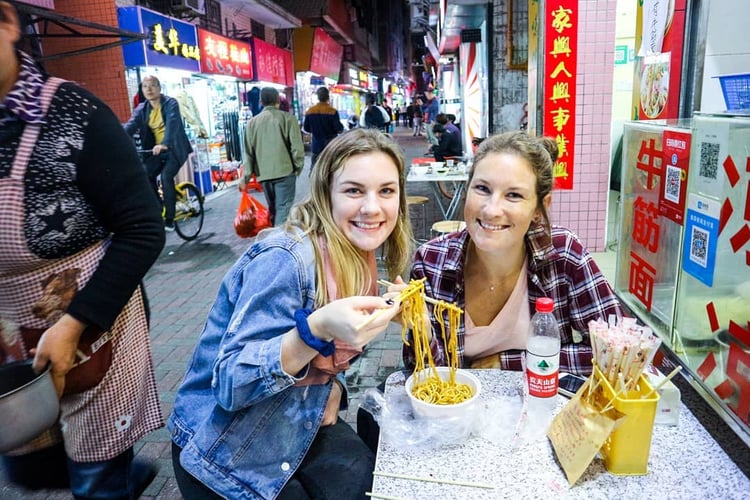 Please list any additional information/resources that you think may be useful for ESL teachers in Shenzhen...
No matter where you move in China, you need to download WeChat! [Read More: Mobile Phone Apps You Need For Living in China]. This is the most important form of communication here and it is how you pay for a lot of things as well. Another useful app is TaoBao. It is just like Amazon and I used it to find furniture for my apartment, Reese's cups, and more.
Feel free to use me as a resource as well! I am happy to help answer any questions :)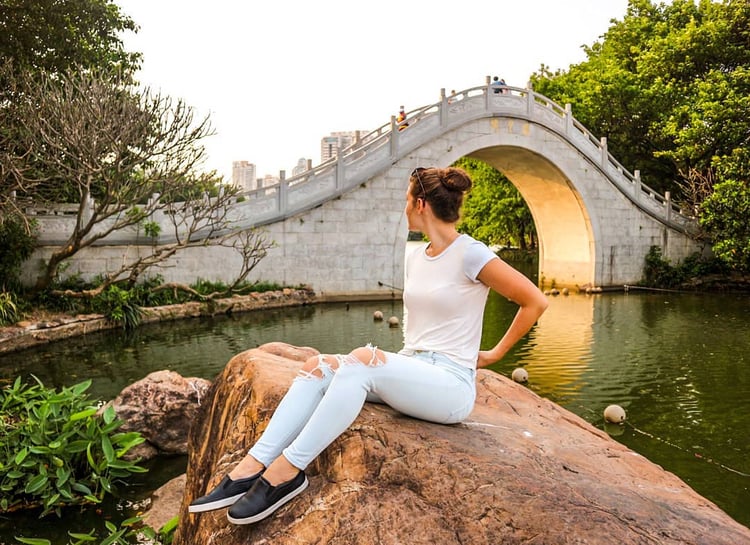 ---
Want to Learn More about Teaching English Abroad?
If you are excited about teaching English from either the comfort of your own home or anywhere in the world, contact us about TEFL certification options and get ready for a great adventure!
Related Resources: