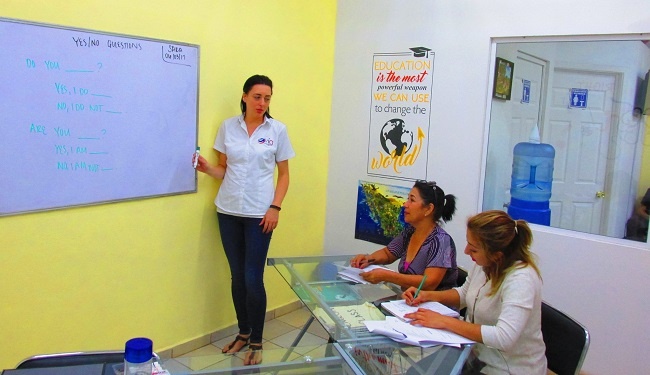 View the 2014 Winning Photos Here!
What are great "Classroom Photos"?
A photo of YOU, teaching in a foreign country, in the classroom teaching students, on a field trip with them or at memorable sites, etc.

Basically the types of photos your employer would want on their posters, newsletters and website.
Some ideas are:
You and the students interacting, playing games, working on a project or activity, on field trips, dressed up in costumes, doing cultural activities, reading to them, etc.
You must be in the photo, no Photoshopping yourself dancing in a parade at Carnival with a kid on your shoulder. It actually has to be YOU wearing that headress and dancing the samba in Rio on a class outing!
When submitting your photo remember to add a caption as it gives some flavor to the photo: city / location, country, (Beijing, China), and title ("My kids learning the Hokey Pokey at the Great Wall of China!")
Contest ends June 20, 2014 (last day of Spring)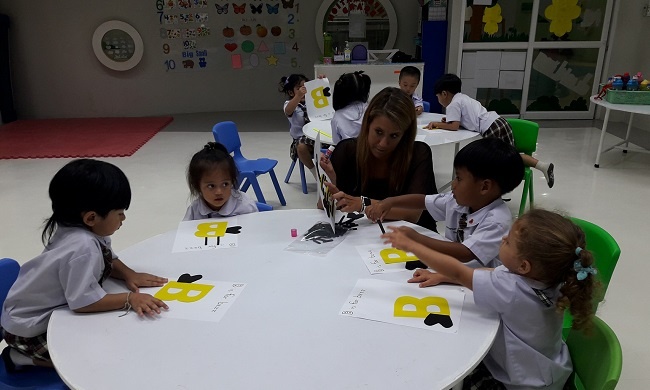 Prizes:
Top three winners will receive:
1st Prize: World Fame! And cash prize of $250
2nd Prize: $150
3rd Prize: $100

Top 3 photos will be the company Facebook Cover Photo for 1 month (that's where the fame part comes)
All top 10 finalists receive a free ITA T-shirt!!!
Prize money sent via PayPal or Amazon gift card
Publicity!
Winning pictures will also be featured on: Our International TEFL Academy Facebook home picture page

How to enter:

1) Submit up to 3 photos via email to Alumni@InternationalTEFLAcademy.com
Subject line of email - Classroom photo contest - (list your name)


2) In the body of the email list:
Your first and last name

One to two sentence description of the photo.

Add the caption as it gives some flavor to the photo: city/location, country, (Beijing, China),

and title ("My kids learning the Hokey Pokey at the Great Wall of China!")

Please include your choice of Paypal or Amazon gift card. Please include your email associated with Paypal.




3) Naming and formatting of photos:
A separate attchment as a .jpg (do not just copy in the body of the email)
Full size resolution suitable for printing from original file (not small file taken from Facebook)

Each photo should be titled: country-first name-last name, example: China-Paige-Lee-1 not "image 2455.jpg"


Judging:
ITA Staff voting determines the winners by:
Quality of subject matter with students and activities

Photo quality of lighting, clarity, composition




Extra credit: You can earn favorable consideration for having a photo with an International TEFL Academy certificate or Logo or ITA Tshirt. (You can download our ITA logo here to print or purchase a ITA shirit here.)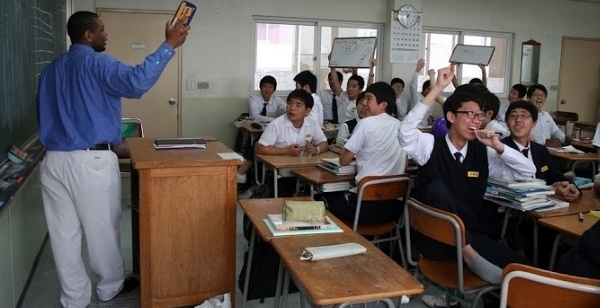 Winners announced 2 weeks after contest ends via World Cup commercial or Facebook post, whichever is cheaper.
All winners will be contacted via email.
Payment sent via Paypal or Amazon gift card.
Fine print of rules:

Photo rights: International TEFL Academy owns the rights to all photos entered into the contest and may be used for promotions and publication.
Maximum of 3 photos per person.

The contest is for ITA students or alumni only.

Previous submissions to ITA will not be accepted for the contest, which includes previous contests, Q&As, articles, videos, etc.

Photos should be taken in a foreign country.