Ben Corda - Korea TEFL Ambassador

Photography Ambassador - Gumi, South Korea

@

bencorda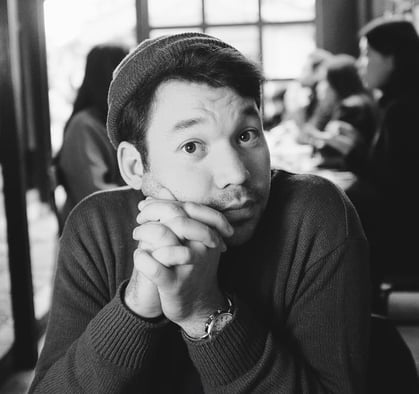 Where are you from?

US Citizen born in Germany, but I claim Louisiana
Age:

28 (Technically 29 Korean age)
University:

Louisiana Tech University



Spirit Animal:

Had to take a few online quizzes, I got a butterfly or a whale.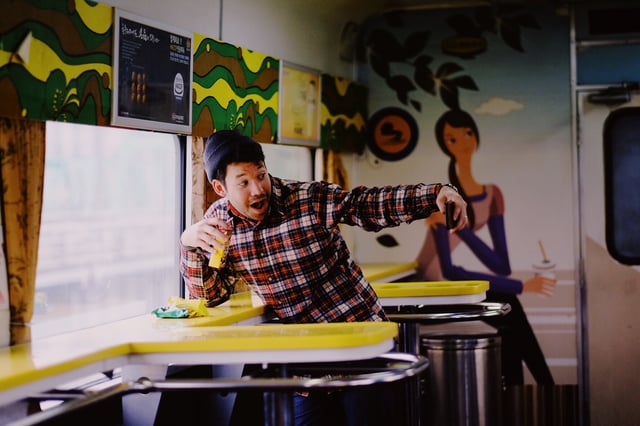 Is this your first time abroad? If not, where have you traveled?
I was born in Germany, continued to travel Europe extensively during my childhood and have returned several times as an adult (my grandmother still lives in Germany). My parents tell me I have been to Morocco but I don't remember. Within the last few years, I traveled Sardinia via two wheels, tracking down some extended family and the summer before moving to South Korea, I did a whirlwind tour of the British Isles documenting a choral tour. I have road tripped to and thru Canada for my birthday and spent this past New Year's in Japan.
What made you decide to teach abroad?
After getting married, my wife and I wanted to be able to do some extended traveling and our few weeks off each year wasn't cutting it. We wanted to shake up things, experiencing and immersing ourselves in a different culture. This was the perfect time in our lives to take a big move like this.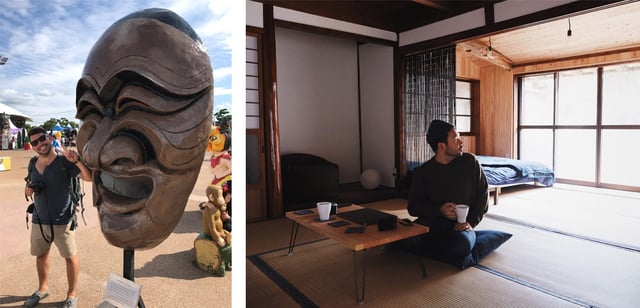 Why did you choose to teach English in Gumi, South Korea?
Years earlier, I had looked into programs that offered gap years, the Peace Corps and various humanitarian organizations. They didn't seem that they allowed easy reentry into American daily life when you were finished.
Once we decided to teach English and go thru ITA we turned our attention towards Asia. South Korea just seemed to be the perfect fit. They offer so many benefits like health care and housing that allow you to save most of your paycheck. Korea is also a very developed country with great infrastructure so traveling to other countries in Asia is fairly easy.
As far as the city within South Korea, we had no clue what we wanted. Within a day of contacting our recruiter, we had three interviews on the table. Gumi was the best fit even though we didn't know much about it. So maybe a little more chance than choice, but we couldn't be happier. The population is right around half a million and the locals are not desensitized to foreigners as they might be in Seoul. With that also comes a little more of a language barrier, but patience and Naver Translate go a long way.
What are you most excited about being an ITA Ambassador?
There are so many posts, blogs, and vlogs about South Korea, but what I am most excited about is to have a platform specifically for other ITA'ers. While the 1000 blog posts on drinking etiquette or beautiful cityscapes are really fun to see, they don't answer the most basic questions that we had before coming. My goal is to show the daily life while also tackling some of the mostly humorous challenges we face.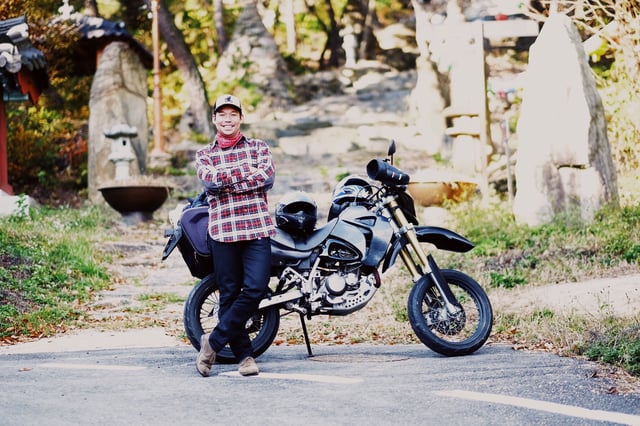 If you could go back in time, what piece of advice would you give yourself before you went abroad?
Check the voltage on my beard trimmer, bring more peanut butter and long underwear. The great thing about South Korea is that these are all problems easily fixed. I made sure all my computer gear and cameras could handle the different voltage but forgot about the trimmer. My school suggested very nicely that I should shave my beard (which I had offered to before coming but hadn't heard if it was necessary), but the upkeep was pretty annoying without a good trimmer.
The winter here snuck up on us and because I have a motorcycle here the wind chill is a factor. Fleece lined winter jeans are common here but I opted for the two-layer method and picked up some long johns.
Peanut butter is just delicious and more expensive here, but sometimes you just need to treat yourself to a spoonful.
Follow Ben's adventures through his blog: