Teaching English
in Chile

Teaching

English

in Chile

One of the top job markets for teaching English in Latin America, Chile is one of South America's most stable and prosperous nations. It leads Latin American nations in quality of life, political stability, income per capita, and economic freedom. Chile is also a founding member of both the United Nations and the Union of South American Nations.
Situated south of Peru and west of Bolivia and Argentina, Chile fills a narrow 2,880-mi (4,506 km) strip between the Andes and the Pacific. One-third of Chile is covered by the towering ranges of the Andes. In the north is the driest place on Earth, the Atacama Desert, and in the center is a 700-mile-long (1,127 km) thickly populated valley with most of Chile's arable land.
At the southern tip of Chile's mainland is Punta Arenas, the southernmost city in the world, and beyond that lies the Strait of Magellan and Tierra del Fuego, an island divided between Chile and Argentina.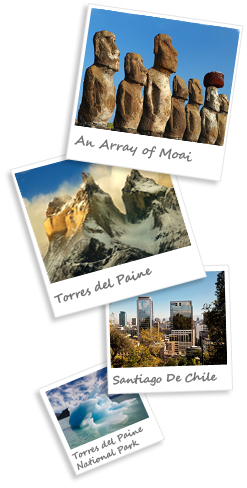 The southernmost point of South America is Cape Horn, a 1,390-foot (424 m) rock on Horn Island in the Wollaston group, which belongs to Chile. Chile also claims sovereignty over 482,628 sq mi (1,250,000 sq km) of Antarctic territory; the Juan Fernández Islands, about 400 mi (644 km) west of the mainland; and Easter Island, about 2,000 mi (3,219 km) west.
Chile has recently emerged as an economically prosperous and politically stable country, creating unprecedented demand for certified English language teachers. English teachers in Chile typically find work in March & April, and again in July and August.

While some schools will interview teachers in advance over the phone and via email, most English teachers will find their job on the ground in Chile, where most job interviews are conducted in-person. Teachers will also be responsible for their airfare, as well as housing. Most teachers live in apartments recently vacated by previous teachers, and many share accommodations with coworkers.
A solid hourly wage allows English teachers to live comfortably. Schools typically offer around 20-25 hours per week of work, leaving you plenty of opportunity to travel and explore. A BA is not required to teach in Chile, but it is preferred by most prospective employers. A TEFL certification is absolutely necessary. Certified teachers looking to teach in Chile will find most jobs in Santiago, Valparaiso, Serena, Concepcion, Vina Del Mar.
Staff Articles:
Other articles:
Alumni groups:
Want to see the ITA Alumni Facebook group in Chile?
Check their discussions, sharing of tips and information.
Alumni Feedback about Teaching English in Chile:
Blogs:

Alyssa Bown: http://alyssann88.wordpress.com/
Kayla Swanson: http://chileonastick.wordpress.com/
Mikael Worku: http://learnlifetravel.wordpress.com
Kent Nancollas: http://woolyandraeski.com/
Video: Watch International TEFL Academy graduate, Danielle Romero, discuss her adventures teaching English in Santiago, Chile.
Requirements to Teach English in Chile
Education: BA/BS not required but preferred; TEFL TESOL Certification is required and students can obtain certification at our Santiago Chile TEFL Class, any of our other Worldwide TEFL locations or by taking the Online TEFL Class.


Peak Hiring Months: March - April & July - August


Types of Jobs: English language schools,


Typical Hiring Process: Interview in person in Chile for most jobs, though some schools may interview in advance over the phone.


Average teaching hours per week: 20-30 hours of classroom & extra prep time


Types of Students: Business professionals


Cost of Living per Month:

$900 - 1,200 USD (600,000 - 810,000 CLP)




Average Monthly Pay:

$900 - 1,200 USD (600,000 - 810,000 CLP)




Start-up Cost: $2,070 - 2,520 USD until your first paycheck.
*Note: these start up costs include a work visa fee: $ 470 for a Visa Temporaria (which is a temporary residence visa) and $ 250 for a work permit. These fees are paid in Chile after you secure a job.


Potential to Save or Break-even: Break-even


Accommodation/Housing Benefits Paid: No


Flight Reimbursement: No



Visa Fees:

Visa Temporaria (temporary residency/work visa) - $470. You should also expect to cover approximately $270 in processing fees for your work visa. Expect to pay these fees over a 3-month period.

Interesting Facts About Life in Chile

Chile is the world's 5th largest exporter of wine.


Through the Open Doors Program, Chile made English mandatory for 5th graders and above in all public schools, although many private schools start English education as early as kindergarten.


German is spoken widely in certain regions of the country

.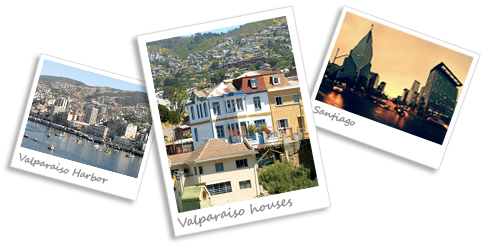 Why teach English in Chile...
With a coastline the stretches over half of the South American continent, Chile has some of the most diverse terrain on the globe. With glacier fields in the south, beautiful beaches and wine vineyards in the center, and the driest desert in the world to the north, Chile has it all. Then there are the cities, the mountains, and Easter Island as well. With a culture as diverse and varied as its geography, Chile is truly a world of its own.