Teaching English in
Saudi Arabia
Teaching English in Saudi Arabia
Qualif
ied English teachers in Saudi Arabia can realistically expect to make $1,500 - $3,000 tax-free a month with benefits including airfare to and from the assignment, health insurance, and even furnished housing. Saudi Arabia offers the largest number of teaching positions in the region, with a large numbers of job opportunities available to highly qualified (and typically) native-speaking English teachers.
Because of the number of vacancies, and the challenges of attracting young westerners in their 20s and 30s to such a restrictive environment, schools are more likely to accept teachers with less substantial qualifications than in neighboring countries like the UAE and Qatar. Salaries and benefits can be excellent, but teachers must be prepared to live in society governed by very conservative Islamic law and customs, which bans the use of alcohol and movie theaters, and dictates that most public institutions, including schools are segregated by sex.
Most teachers are hired in advance from their own country and have their visa processed prior to their departure for their teaching destination. To receive their visa, teachers should expect to pass a physical and an HIV test, and in many cases, academic transcripts and a criminal background check may also be necessary. Expect the interview and visa processes to take 1-3 months.
English teaching jobs are concentrated in the cities of Riyadh, Jeddah, Mecca, Medina, Dammam and other larger cities.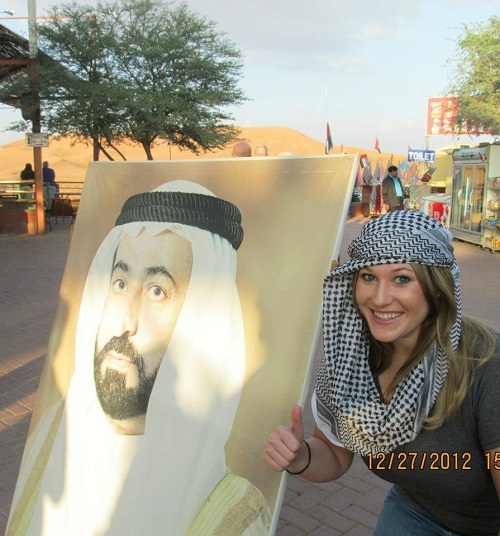 Article:

Alumni groups:
Want to see the ITA Alumni Facebook group in Saudi Arabia?
Check their discussions, sharing of tips and information.
English Teaching Requirements in Saudi Arabia



Citizenship Requirements: USA, Canada, UK, Ireland, Australia, New Zealand, South Africa
Typical hiring process: phone/e-mail in advance
Average teaching hours per week: 20–25 hours of classroom plus extra prep time
Types of students: business professionals, adult language learners, children in public schools and private language schools
Average monthly cost of living: $700 - 1,000 USD
(2,630 - 3,750 SAR) Plus housing
Average monthly pay: $1,500 - 3,000 USD (5,630- 11,250 SAR) Can save $800 - 2,000 USD/Mo
Start-up cost: $1,000 - 1,500 USD (3,750 - 5,630 SAR)
Potential to save or break even: Potential to save up to
$800-2,000 USD per month

Accommodation/housing benefits paid: Yes, assistance provided by employer

Flight reimbursement: Employer typically covers airfare


Interesting Facts About Life in Saudi Arabia

Many words used today originated from Arabic; among them alcohol, alkali, admiral and alchemy.
The Saudi Company, ARAMCO, is the world's largest producer of oil and Saudi Arabia is home to 26% of the world's total oil reserves.
The first university in Saudi Arabia was founded in 1957 and had twenty-one students; now there are seven universities and ninety-four colleges with more than one hundred and seventy thousand students.
More than 98% of the area of Saudi Arabia is desert; less than two percent is fertile.
Approximately 2.5 million Muslims visit the holy cities of Mecca and Medina each year during the Hajj, the annual pilgrimage that Muslims are required to make at least once during their lifetime.





Living in Saudi Arabia Teaching English...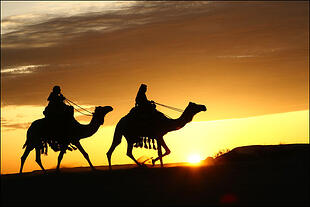 As the birthplace of Islam and home to the largest petroleum reserves in the world, Saudi Arabia is one of the richest and most powerful nations in the Middle East. Yet despite being more accessible to the wider world within recent years and the role prominent role it plays in the world economy, the country continues to exist only in the realms of the imagination for most people. Home to "The Empty Quarter" an expanse of sand the size of France or Texas, as well as unspoiled coral reefs, Saudi Arabia also contains the holy Muslim cities of Mecca and Medina, to which all able Muslims are required to make a pilgrimage at least once if possible.
Salaries and benefits can be excellent, but teachers must be prepared to live in society governed by very conservative Islamic law and customs. In Saudi Arabia the use of alcohol is banned, as are movie theaters. Most public institutions (including schools) are segregated by sex.