Teaching English in Japan
Teaching English in Japan
The Asian market is one of the largest in the world for English teachers, and Japan has one of the longest traditions of employing English instructors. The Japanese have mandated that English be taught in all of their public schools, beginning at age 5 and lasting through the completion of high school. This broad base of child learners has opened a large market for teaching English in Japan. Adults are taking English language classes in the millions as well, and it often seems that language schools on every corner of a city block much like Starbucks coffee shops here in the US.
Those looking to teach English in Japan can find jobs year round, and in-person interviews are conducted 3 to 6 months in advance throughout the U.S., U.K., and Canada. Instructors are usually responsible for airfare and housing costs, although schools do assist in finding housing and sometimes provide accommodations. Most English teachers in Japan live in apartments recently vacated by previous teachers, and many room with coworkers.
Excellent salaries enable those teaching English in Japan to live a comfortable lifestyle, while saving up to $ 800 USD per month. Schools typically offer 20 to 25 hours of work per week (and sometimes more), leaving plenty of time to travel and explore. English teachers need a bachelor's degree, and TEFL certification is typically required to teach English in Japan. Major cities for teaching English in Japan include Tokyo, Fukuoka, Kobe, Kyoto, and Osaka.
Staff Articles About Teaching English in Japan:
Q and A: Teaching English in Japan with ITA Advisor, Edward Young
Ultimate Japan: 11 Highlights of Living and Teaching English in Japan
6 More Great Reasons to Teach English in Tokyo Japan
Teach English in Japan & Experience the Sakura Cherry Blossoms of Spring
Teaching English in Japan: Discover Osaka - The City of Kuidaore
Alumni groups:
Want to see the ITA Alumni Facebook group in Japan?
Check their discussions, sharing of tips and information.



Feedback from International TEFL Academy alumni teaching English in Japan:
Q&As: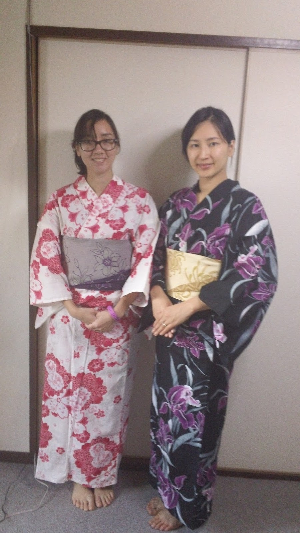 Nara, Japan Q&A with Gustavo Olivares
Fukuoka, Japan Q&A with Rachel Beede
Nagoya, Japan Q&A with Thomas Paeme
Osaka, Japan English Teaching Q and A with Michelle Goble

Article:
TEFL: The Easiest Way to Fulfill Your Dreams - Teach English in Japan - Rachel Beede
Experience With No Regrets - Teaching English in Japan - Catherine Cappello
A Land of Contradictions - Teaching English in Japan - Rachel Beede
I Don't Speak Japanese (But I'm Teaching English in Japan!) - Becca Simas

Blog:
Watch the video to see ITA graduate, Rachel Beede, share her experiences teaching English in Japan.
Requirements to Teach English in Japan



Education: BA/BS is required; TEFL TESOL Certification is required and students can obtain certification in any of our Worldwide TEFL locations or by taking the Online TEFL Class.



Citizenship Requirements: USA, Canada, UK, Ireland, Australia, New Zealand, South Africa, others with fluent speaking ability and 12 years education in a native English speaking country


Typical hiring process: Face to face interviews in U.S., Canada, or U.K. at least 3–6 months in advance


Average teaching hours per week: 20–25 hours of classroom plus extra prep time


Types of students: business professionals, children in public schools and private language schools


Cost of living per month: $1,660 - 2,600 USD (185,195 - 288,080 JPY)


Average monthly pay: $2,250 - 2,600 USD (250,000 - 288,080 JPY) Can save $600 - 800 USD/Mo


Start-up cost: $2,600 - 4,200 USD (290,000 - 468,000 JPY)


Potential to save or break even: save $600–800 USD/month

Accommodation/housing benefits paid: yes some paid or subsidized depending on school or program.


Medical Insurance: co-pay, national health insurance


Vacation: paid 2 weeks, national holidays & sick days


Flight reimbursement: no

Interesting Facts About Japan

Japan has the third-largest economy in the world.


Tokyo is the largest metropolitan area in the world, with more than 30 million residents.


Japan is the only Asian country in the G8.


70% to 80% of Japan is forested, mountainous, and unsuitable for residential or industrial use, resulting in heavily populated urban areas like Tokyo.


Japan has one of the highest life expectancy rates in the world, at well over 80 years of age.
Living while Teaching English in Japan...
From ancient temples and elaborately dressed geishas to lightning-fast bullet trains and toy robots, Japan is a country of contrasts. On any given day, you can visit one of the estimated 100,000 Shinto shrines, sample some of the world's freshest seafood, test out the newest Sony gadget, or catch a magnificent sunrise over the vast Pacific Ocean. Other highlights of teaching English in Japan include hiking the slopes of Mount Fuji, drinking sake in a historic brewery, and discovering the unique charm of ancient cities like Kyoto and Osaka.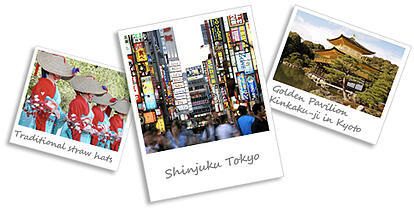 Contact International TEFL Academy today to speak with an advisor to find out about our online course, multiple on-site TEFL classes or request a brochure to learn about TEFL training courses and a comparison of the most popular countries to teach English.