Teaching English
in Germany


Teaching English in Germany

Those seeking to teach English in Germany typically find work towards the beginning of September or October, and then again in January. Most teaching contracts end in late June. For those looking to teach through the summer, opportunities are available at summer English language camps throughout Germany and the whole of Europe. Summer positions typically start in late June and early July. English teachers will be expected to interview in person once they arrive in Germany, and they will also be responsible for their airfare, as well as housing. Most teachers live in apartments recently vacated by previous teachers, and many room with their coworkers.
A solid hourly wage affords English teachers to live a very comfortable life. Schools typically offer around 20-25 hours per week of work, leaving you plenty of time to travel and explore. English teachers need to have a TEFL certification and a BA/BS is preferred, but not required. Major cities for employment opportunities teaching English in Germany include typically Berlin, Stuttgart Frankfort, Hamburg, Dusseldorf, and Wiesbaden. Many teachers find that job markets are somewhat less competitive in smaller cities that are not as well known as well as in the former East Germany.


ITA Staff Article:
6 Steps for Americans to Gain Legal Working Status to Teach English in Germany
Teaching English in Germany: 12 Top Festivals and Cultural Highlights
How Do Americans Get Visas for Teaching English Legally in Europe?
Alumni groups:
Want to see the ITA Alumni Facebook group in Germany?
Check their discussions, sharing of tips and information.
Feedback from our Alumni who are now teaching English in Germany:
Q&As:

Berlin, Germany English Teaching Q&A with Megan Cape
Frankfurt, Germany Q&A with Michael McGuire
Frankfurt, Germany Q&A with Noah Franc
Hamburg, Germany English Teaching Q and A with Tamie Ariett
Munich, Germany English Teaching Q and A with Gabrielle Toborg
Munich, Germany English Teaching Q and A with Rebecca Myers


Articles:
Home is Where the Heart Is - Teaching English in Berlin, Germany - Megan Cape
Hopes of the Past, Dreams of the Future - Noah Franc
Trust me, it's worth it! - Michael McGuire
General Job Search Tips from an American English Teacher in Germany - Noah Franc
Getting a Work Permit to Teach English in Germany - Noah Franc
My Life In Frankfurt and How To Get a Job Teaching English in Germany - Michael McGuire
The Language Farm and Teaching English in Germany - Megan Cape


Alumni Blog:
Eileen Hernandez: http://pepminpatte26.blogspot.com/
Noah Franc: http://blog.grads.co.uk/author/noah/
Requirements to Teach English in Germany
Peak Hiring Months: September & January
Types of Jobs: Private Language Institutes, Summer Camps
Typical Hiring Process: Interview in-person in Germany
Average teaching hours per week: 20-30 hours of classroom & extra prep time
Types of Students: Business professionals, Summer Camps for children
Cost of Living per Month: $1,110 - 2,150 USD
(1,000 - 1,940 Euro)
Average Monthly Pay:

$

1,110

- 2,150 USD


(1,000 - 1,940 Euro)
Start-up Cost: $3,000 - 4,000 USD (2,650 - 3,990 Euro)
Potential to Save or Break-even: Break-even
Accommodation/Housing benefits Paid: No
Flight Reimbursement: No



Interesting Facts About Germany
Germany has the 4th largest economy in the world.
German composers- Ludwig van Beethoven, Johann Sebastian Bach, Johannes Brahms, and Richard Wagner to name a few- are some of the best-known and well-loved creators of classical music.

Western philosophy has been greatly influenced by German thinkers. Karl Marx, Immanuel Kant, and Freidrich Nietzsche are some of the more prominent German philosophers and theologians from history.
Germany has the largest television market in Europe.
Good food plays a large role in German culture. They have a saying, "Breakfast like an emperor, lunch like a king, and dinner like a beggar."


Why Teach English in Germany?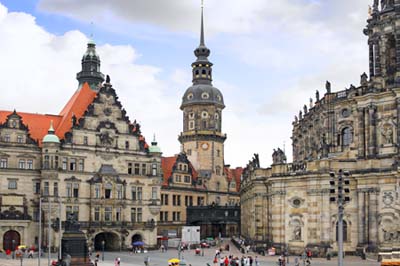 Sitting right in the heart of Europe, Germans have had a front-row seat to the European historical stage for centuries. Often referred to as Das Land der Dichter und Denker (the land of poets and thinkers), Germany is capable of satisfying the scholar in all of us. That said, Germans aren't afraid of having a good time. Working hard and playing harder, from Oktoberfest to the discos in Berlin, drinking, dining, and dancing are as much a part of German culture as philosophy, theology or building high quality automobiles. Thus, while teaching English in Germany, you can expect to spend your days teaching and studying, and your nights eating delicious meals and drinking some of the best beer in the world.