Teaching English in
Cambodia
Teaching English in Cambodia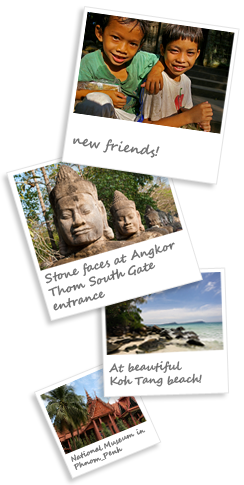 While not as large as some other Asian nations, Cambodia is one of the fastest growing job markets in Asia and the world for teaching English abroad. It's also a country where you will not need to have a four-year degree of be a native English speaker to get hired to teach English - but you will need and want to get a TEFL certification.
The Cambodian people possess an unbreakable spirit and a remarkably infectious sense of optimism- after prevailing through years of hardship, a return to peace has sparked an influx in tourism during the past decade. Cambodia's south coast is fringed with beautiful islands that are worth exploring, and its pristine environment provides a gorgeous backdrop for outdoor exploration. The Cambodian landscape is one of fertile plains, rice paddies, impressive waterfalls, and shining crater lakes. Plan a day trip to the ancient temple city of Angkor Wat, or one of the Buddhist pagodas and museums throughout Cambodia.
Recent economic growth, a young population, and a hunger for education have made Cambodia a burgeoning job market in South East Asia for English teachers. Those seeking to teach English in Cambodia can find jobs year round because demand is so high. While many interviews are in-person, some are conducted in advance over the phone and via e-mail. Instructors are responsible for airfare and housing expenses. Those teaching English in Cambodia typically live in apartments recently vacated by previous teachers, and many room with coworkers.
By Asian standards, salaries are modest, but the low cost of living affords English teachers a comfortable lifestyle. Schools typically offer 20 to 25 hours of work per week, leaving plenty of time to travel and explore. It is not required to hold a bachelor's degree to teach English in Cambodia, but a TEFL certification is required. The major city for English teaching jobs is Phnom Penh.
Staff Articles about Teaching English in Cambodia:


Alumni groups:
Want to see the ITA Alumni Facebook group in Cambodia?
Check their discussions, sharing of tips and information.
Requirements & Guidelines for Teaching English in Cambodia



Typical hiring process: Face to face interview in Cambodia


Average teaching hours per week: 20–25 hours of classroom plus extra prep time


Types of students: Business professionals, children in public schools and private language schools
Cost of living per month: $450 - 600 USD (1,822,500 - 2,430,000 KHR)


Average monthly pay: $700 - 1,000 USD (2,835,000 - 4,000,000 KHR)


Start-up cost: $700 - 1,000 USD (2,835,000 - 4,000,000 KHR)


Potential to save or break even: Many teachers break even, but some are able to save up to $300 a month.


Accommodation/housing benefits paid: No, recommendations provided


Flight reimbursement: No

Interesting Facts About Cambodia
There are 60,000 monks in Cambodia, yet only 20 registered psychiatrists.


Cambodia was under French control from 1863 until 1953
.
It is considered rude to point feet, particularly the soles, towards a person or things- tuck them away when sitting on the floor or on a chair.


50 per cent of the population is under age 15


Life in Cambodia
The capital city of Phnom Penh is captivating in it's contradictions- it pulses with a newfound sense of vitality, offering tourists a taste of exotic charm both day and night. Browse the city markets for bargain prices on fashion-forward clothing designs, delicious street food, or old-world antiques. The country is changing rapidly, and as an English teacher in Cambodia, now is your opportunity to be a part of the adventure.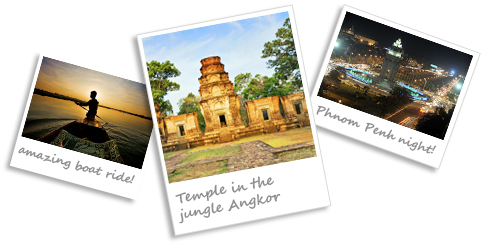 Contact International TEFL Academy today to speak with an advisor to find out about our online course, multiple on-site TEFL classes or request a brochure to learn about TEFL training courses and a comparison of the most popular countries to teach English.