English Teaching
in Bolivia
Teaching English Jobs
English teaching jobs in Bolivia are in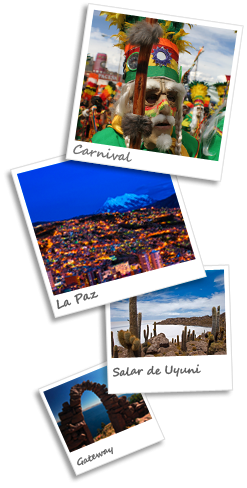 high demand. Bolivia is a Democratic Republic located inside South America. Named for Simón Bolívar, the nation declared independence from Peru in 1809, though 16 years of war followed before the establishment of the Republic on 6 August 1825. The multi-ethnic Bolivian population is estimated to be at approximately 10 million, comprised of Amerindians, Mestizos, Europeans, and Africans.
The main language spoken is Spanish, although the Aymara and Quechua languages are also official- as well as 34 other indigenous languages. It is South America's most indigenous country, with over 60% of the population claiming indigenous heritage.
English teaching jobs in Bolivia start in February/March and July/August time period. The English teaching job market in Bolivia is strongest in La Paz, Cochabamba, El Alto, Oruro, and Santa Cruz.
Alumni groups:
Want to see the ITA Alumni Facebook group in Bolivia?
Check their discussions, sharing of tips and information.
English Teaching Requirements in Bolivia
Education: BA/BS not required but preferred; TEFL TESOL Certification is required and students can obtain certification at any of our other Worldwide TEFL locations or by taking the Online TEFL Class.


Peak Hiring Months: Mid February - Mid March & July - August


Types of Jobs: English language schools


Typical Hiring Process: Interview in person in Bolivia


Average teaching hours per week: 20-30 hours of classroom & extra prep time


Types of Students: Business professionals


Cost of Living per Month:

$400 - 600 USD (2,700 - 4,000 BOB)




Average Monthly Pay:$400 - 600 USD (2,700 - 4,000 BOB)


Start-up Cost: $600 - 900 USD


Potential to Save or Break-even: Break-even


Accommodation/Housing Benefits Paid: No


Flight Reimbursement: No

Interesting Facts About Life in Bolivia...
La Paz, Bolivia, sits at an altitude ranging from 3,600 meters (11,811 feet) to 4050 meters (13,287 feet) above sea level and has the world's highest golf course.


Bolivia contains the world's largest paleontological site. On a gigantic limestone slab, there are about 5,000 impressions of dinosaur footprints from 300 different dinosaurs.


Bolivia is roughly the same size as France and Spain combined.


Bolivia held claim to Pacific coastline until 1880, when it was lost to Chile in war.
Living in Bolivia teaching English...